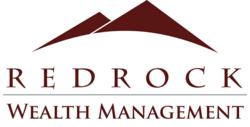 The Fi360 software provides world class analysis and fiduciary rankings for mutual funds and ETF's. Finally we can bring these institutional reporting capabilities to investors in Las Vegas.
Las Vegas, NV (PRWEB) September 30, 2012
REDROCK WEALTH MANAGEMENT recently acquired access to Fi360's analytical software tools and launched a free investment portfolio review service to investors. Greg Phelps, the firm's founder, cited the need for improved reporting capabilities and access to the same tools large institutional investors use as the reason for the software acquisition.
There is no shortage of investment ranking services available, however most of them focus on past performance rather than current potential. Ranking services such as Morningstar's Star Rankings focuses solely on past performance. Even Morningstar's own management team admits the star ratings are an achievement test, not an aptitude test.
The Fi360 tools scrub mutual fund and ETF investments across an 11 step process including performance, assets managed, regulatory oversight, style consistency, manager added value, fees and portfolio risk. The Fi360 ranking system is one of the most thorough processes available, and is as much of an aptitude test as it is an achievement test in many ways.
To learn more about the new free investment portfolio review services, visit the Las Vegas financial advisor's website or call 855-ProReview (855-776-7384).