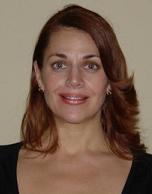 We are very happy to have Pamela back joining our team and our legacy of superior service - Dr. Russell F. Sassani
Fort Lauderdale, Florida (PRWEB) September 30, 2012
Licensed aesthetician in Fort Lauderdale, Pamela Quinn has eleven years of expertise recommending effective product regimens and promoting regular facials as a means to improving skin texture, tone, and quality. Some of the skin care services she provides include: glycolic peels, European skin care treatments, microdermabrasion, waxing, mineral makeup, and acne treatments.
Pamela also offers professional skin peels that are highly commended by patients. After Pamela assesses a patient's skincare needs, she uses the peels to effectively treat mild to severe skin conditions such as photo-damaged skin, fine lines, wrinkles, hyperpigmentation (age-spots), acne, and acne scars.
She incorporates massage into her treatments, stimulating blood circulation, loosening surface cells and revealing healthier, more radiant skin. She also offers crystal-free microdermabrasion in Fort Lauderdale.
SkinMedica® also offers a specialized product line to target acne and a kit for post-laser-procedures such as CO2 laser skin resurfacing. This highly acclaimed cosmeceutical company created an innovative collaboration between science and aesthetics, maximizing the anti-aging benefits in skincare. Revolutionary, it effectively tackles aging at the epidermal level with growth factors.
If a patient is suffering from a skin ailment, or just wants to maintain or improve healthy skin, Pamela recommends the Obagi® line of products. Obagi® offers eight systems to address specific skin types, conditions, and ailments for the face, eyes, neck, and chest. Those who suffer from acne, skin redness (rosacea), blotchiness, or excessively oily or dry skin have seen great results with this product line. Additionally, they offer products that slow the signs of aging of the eyes, neck, and chest. When used in conjunction with aesthetic surgical procedures, these products have shown impressive results.
In choosing Obagi® products and SkinMedica® lines, Take Shape Plastic Surgery, PA offers gold standard solutions both of which leverage the body's natural biochemical makeup to enhance, improve, and rejuvenate at the cellular level. These products are the result of combined aesthetic and scientific research. These products set Pamela apart from others offering facials in Fort Lauderdale.
Pam also offers free consultations to enhance one's natural beauty and/or camouflage after surgical procedures. Jane Iredale® Mineral Makeup products enable her to make clients look natural and feel great. These products cater to women of all types and ages, and are customizable.
Pamela's passion for aesthetics and patient care reflects in her service. She brings great enthusiasm to her work and is excited to be with Take Shape Plastic Surgery, PA again working with three phenomenal plastic surgeons in South Florida.
The clinic offers patients many viable solutions for their skincare and beauty needs, including injectable anti-aging regimens, lines designed to treat all skin types and conditions, and products offering both aesthetic and medical benefits.
Take Shape Plastic Surgery in Plantation, Florida offers free consultations. They welcome patients to check out their medispa and Medicare-certified, state-licensed, and nationally-accredited ambulatory surgical center. Those interested can check out their website at: http://www.takeshape.info, or call: (954) 585-3800 x 21, today to schedule an appointment.