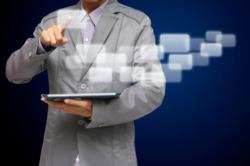 Best practices and insights in business strategy and strategy execution
Highland, UT (PRWEB) September 30, 2012
Considerable upgrades have been made to Strategy-Keys.com to support its increased popularity among business executives and strategy professionals. The purpose of Strategy-Keys.com is to help organizations discover and learn best practices and insights in business strategy and strategy execution.
Today most organizations struggle in successfully setting and implementing business strategies. In fact, different studies state that 70-90% of all business strategies fail. The failures are often devastating to the businesses and individuals involved. On the other hand, some businesses are profoundly successful in developing/refining and implementing business strategies. There are never promises of success. Even the most admired company in the world, Apple Inc., was once on the verge of bankruptcy. "So it is important that we all become diligent students and never rest on laurels," states David Willden the founder of the website.
Strategy-Keys.com doesn't offer a cookbook for success. Other sites may publish articles with "Secret to Success" type of titles to capture attention but can't be taken serious. Strategy-Keys.com is instead on the continuous look-out for insights that offer ongoing education for its readers.
Strategy-Keys.com does not advocate one methodology, one product, one philosophy. It focuses on what works and offers helpful insights. Its objective is to partner with many strategy associations and organizations – in an effort to find and promote best practices where ever they are found.
The content of the website is falling into the following categories:

The Power of the Right Strategy
Strategy Lessons from the Most Admired Companies
Entrepreneurs and Small Businesses to Watch
Inspiring Strategy Leadership
Strategy Development: Developing Winning Strategies
Strategic Planning Best Practices
Strategy Execution Best Practices
Resources that Give you the Advantage