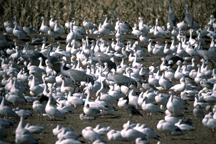 Portal, AZ (PRWEB) September 30, 2012
"More and more, I find fellow travelers wanting to create their own stories through photography," says a senior guide for Naturalist Journeys, an Arizona-based travel company , Greg Smith. "My goal as a guide is to educate travelers about what they are seeing, but our interpretations are often different, and discussing the way we see a feature or an event is richer for the sharing. I hope to help them incorporate the sense of place as they experience it into a lasting photographic record; one that will bring back memories of their time spent there."
Although travel photo workshops are available to high-level amateur and beginning professional photographers, these courses may intimidate more general travelers. Owner Peg Abbott of Naturalist Journeys hopes that with Greg's lively teaching style and wealth of knowledge in nature and photography, participants will come away from one of their new style of journeys more confident in travel photography. The venue encourages fun, creativity, and a great way for group members to learn while on vacation. Although photography will be the emphasis, the new tours are designed so there will still be plenty of time for travelers to enjoy themselves and immerse themselves in the experience they're chronicling.
The destinations, of course, are important to the result. Naturalist Journeys starts the new series of tours with two: Big Bend National Park in Texas, and Bosque del Apache National Wildlife Refuge in New Mexico.
"Lechugilla, sotol, yucca and agave, all desert plants that become a part of photographing the Chihuahuan Desert in Big Bend, Smith says. "Throw in the drama of eight-thousand foot high Chisos Mountains, Santa and Boquillas Canyons, the sinuous border formed by the Rio Grande and sunset in the famous Window View, seen from Chisos Mountain Lodge's dining room, and you are starting to get the picture (make that the photograph)." Rather than just stopping at popular observation spots at random, Smith is determined that care will be taken each day to make the stops with good lighting for photos. "Add over 450 bird species, plenty of desert-adapted wildlife, the spectacular desert night sky, the ruins in Desert Hot Springs, Terlingua and Fort Davis and you can see why we need a full week to truly appreciate and photograph the stunning landscapes known as Big Bend National Park."
Smith continues, "If you are a birder or a photographer, you are sure to have heard of the world-famous Bosque del Apache National Wildlife Refuge in New Mexico. The "Forest of the Apache" during winter months is home to over 10,000 Sandhill Cranes and in excess of 20,000 Ross' and Snow Geese. Put these together with the wide-open skies of New Mexico and that sweet winter light, and you have the opportunity to watch and photograph these birds in some surreal situations. Throw in at least a dozen species of raptors and we will be busy from sunrise to sunset capturing images of these birds!" Naturalist Journeys then adds a mix of culture replete with images. On an extension to Santa Fe participants experience the festive winter spirit of wintertime Santa Fe. With cameras in hand they explore, capturing images of colorful doors and buildings, decked out and trimmed with ristas and lights all set to enhance that unique Southwestern architecture.
Smith takes teaching seriously, and works with participants after each tour. "One thing I've enjoyed in past tours is having participants send me photos that they would like to have corrected. I'm getting more and more positive feedback, with people saying that my editing helps them create a photo that more closely captures the moment. Post-processing of photos is a part of these tours, and I hope to teach my fellow travelers to effectively edit their own photos." Is it fair to modify travel photos, though? "Absolutely!" Greg insists. "Photography is an art form. Ansel Adams edited his photos. With computers and photo editing technology, anyone can modify their artwork to reflect the result they desire."
Also included in each tour is a pre-trip consultation on equipment, so participants can have expert advice before their journey. Full tour information can be found on Naturalist Journeys' website.