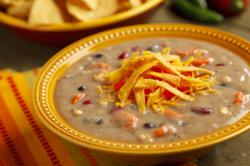 Salt Lake City, UT (PRWEB) September 30, 2012
eFoodsDirect, today announced that it will extend its "Waste Not Want Not" contest call for the most creative emergency preparedness uses for their gourmet storable meals. eFoodsDirect is offering a $149.95 One-Month Food Supply to the most "liked" and most creative photo or video submission of emergency preparedness uses for eFoodsDirect meals on their Facebook Fan Page.
Please see the sample submission, titled "eFoods Blanket" sent in by a 12-year-old kid who has found a very clever emergency preparedness use for his family's supply of eFoods meals!
Please submit the "Waste Not Want Not" emergency preparedness uses you find for your eFoodsDirect meals by October 30th. Submit your photo or video, garner the most likes and win the $149.95 eFoods supply. Photos or 1 minute or less videos submitted before October 30th All appropriate submissions will be considered.
eFoodsDirect is a gourmet storable food company whose mission is to help all American families have healthy, easy-to-fix, affordable, delicious meals that are as good tonight as they will be in 25 years. These are quality (not backpacker style) meals that come in delicious family favorites like Beef Stroganoff, White Cheddar Pasta, Corn Chowder and many others. Meals are designed with the cleanest and safest ingredients – no hydrogenated oils, no GMO, and no added MSG.
To learn about this great food visit http://www.efoodsdirect.com. To learn what folks are saying about eFoodsDirect meals please visit http://www.efoodsdirect.com/Blog/