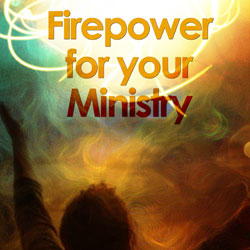 The working vision for United's non-degree programs is "Renewing, Retooling, Refueling…Refreshing the Church for the mission of Jesus Christ to make disciples for the transformation of the world."
Dayton, OH (PRWEB) September 30, 2012
United Theological Seminary is pleased to announce that the Institute for Applied Theology, the lifelong learning component of the school's non-degree programming, has changed its name to the School for Discipleship and Renewal, effective October 1.
"The new name identifies more clearly what the former Institute does in terms more familiar to both laity and clergy," said Dr. Peter Bellini, Director of Non-Degree Programs. "It also captures the 'church renewal' emphasis that is a feature of our theological education and life at United."
The working vision for United's non-degree programs is "Renewing, Retooling, Refueling…Refreshing the Church for the mission of Jesus Christ to make disciples for the transformation of the world." Along with existing programs, courses, and events that help to renew the Church, there are two new emerging ministries, the Hispanic Christian Academy and a partnership with Aldersgate Renewal Ministries.
The Hispanic Christian Academy, under the leadership of Iosmar Alvarez '11, offers a basic theological course of study in Spanish for Hispanic laity and clergy. The Academy, which is headquartered in Lexington, KY, and operates out of multiple sites, will be offering hybrid and online courses later this year in partnership with United.
Aldersgate Renewal Ministries, affiliated with the General Board of Discipleship of the United Methodist Church, is also partnering with United to offer its Methodist School of Supernatural Ministry series in hybrid format. The first class in the series is being offered this Fall and will culminate on December 1 with the Holy Spirit Seminar, a practicum of praise and worship, teaching, prayer, laying on of hands and ministering in the gifts of the Holy Spirit with Terry Teykl. Aldersgate and United share a common interest to renew the church for the mission of Jesus Christ.
United Theological Seminary, now in its 142nd year, is one of the fastest growing theological schools in the United States. It was founded in 1871 by Milton Wright, a Bishop in The United Brethren Church and father of Wilbur, Orville and Katherine Wright. United offers accredited, innovative graduate and non-degree education programs for both clergy and laity.