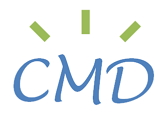 Providing informative and relevant healthcare and medical practice management information to our users.
Orlando, FL (PRWEB) September 30, 2012
CollaborateMD (CMD), a leading provider of easy and affordable cloud Medical Billing Software and Practice Management Software announced today the leveraging of the healthcare expertise within their customer base, along with consultants Angie Meyer and Dr. Michael Meyer, as a source for blog entries. The goal of the blog entries is to provide informative and relevant healthcare and medical practice management information by effectively leverage the expertise within industry to be a valued resource for CollaborateMD customers, non-customers.
Thousands of users are utilizing the CollaborateMD Web medical billing software solution daily and previously were an untapped source of vital and relevant medical practice management and healthcare related information and solutions. In addition to existing CollaborateMD users, CollaborateMD is utilizing healthcare experts Mrs. Madeline Meyer and Dr. Michael Meyer for weekly blog articles that are of interest in today's healthcare market, such as ICD-10, Meaningful Use, and a variety of other important topics.
Mrs. Meyer has over 25 years in Healthcare, an M.B.A. from Nova Health Services Administration, B.A. from Metropolitan State University, and is working on completing her PhD in Public Health. Dr. Meyer is a triple certified Senior Healthcare Coding Consultant and is the Chair over the medical insurance, billing and coding and Healthcare Administration programs at Everest University. Prior to his career as an educator, Dr. Meyer was board certified in Family Practice and actively treated patients for sixteen years.
Douglas Kegler, CEO of CollaborateMD, stated, "We already utilize the expertise of our customer base for software enhancements through innovative crowd-sourcing." Kegler added, "Utilizing them to provide relevant medical practice management articles was the next logical step in helping our customers work less and get paid fast, Period!"
The CollaborateMD bloggers will be able to post their blog entries on a secure Web-based form. Each week the blog entries will be reviewed and selected for posting on the CollaborateMD blog to be a value added resource for our customers. Bloggers who submitted entries that are accepted will receive a reward in exchange for their work. The reward will be based on the article relevancy, content, and overall blog rating by the community.
About CollaborateMD
Since 1999, CollaborateMD's innovative cloud healthcare software solution has contributed to the financial success of medical practices and medical billing services across the country. CollaborateMD's 100% Java solution, with its simplicity, ANSI 5010 compliance, affordable monthly fees, and 99% First Pass Claim Acceptance rate allows thousands of medical providers to see a true return on investment. CollaborateMD customers enjoy fast implementation, exceptional and unlimited support and most importantly, increased office efficiency and reduced account receivables. For more information, visit http://www.CollaborateMD.com or call 888.348.8457.