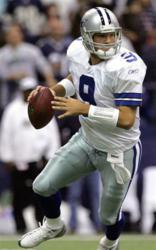 San Diego, CA (PRWEB) September 30, 2012
Ultimate Sports Adventures, a leading provider of Sports and Entertainment Event Ticket and Luxury Suite Packages, is excited to offer the opportunity for a company or a group to sublease out a Private Luxury Suite / Skybox for individual Dallas Cowboys Games in Arlington, TX. Games include those against the Chicago Bears, New York Giants, Cleveland Browns, Philadelphia Eagles, Washington Redskins, Pittsburgh Steelers, and New Orleans Saints.
Luxury Suites are located in various levels of the stadium and the packages provide at least 20 VIP Luxury Suite Tickets, private restrooms, multiple flat screen TVs, a VIP entrance into the stadium, Parking passes, and unobstructed view of the game and huge screen. Food & Beverage Packages are offered as an option and easy to add on with assistance from Ultimate Sports Adventures.
Give your clients, family or friends something to remember by offering them a chance to watch the game in Luxury.
About Ultimate Sports Adventures Inc.
Founded in 2006, Ultimate Sports Adventures was started by Bruce Johnson, whose vision of offering an expanded menu of event tickets and activity experiences, would offer something for everybody. Mr. Johnson has over 15 years Experience in this Field. Ultimate Sports Adventures has grown annually. The company is always looking for new events and activities to offer to its clientele.