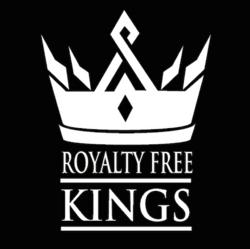 ...what is a scary film, commercial or haunted house without great horror music in the background?
(PRWEB) September 30, 2012
Fall is here, and video producers are now in full swing working on halloween themed projects. They're going to be on the search for scary background music, after all - what is a scary film, commercial or haunted house without great horror music in the background?
RoyaltyFreeKings.com has just added a wide selection of new music, all aimed at Halloween themed projects. The tracks range in style and scope from epic orchestral to sinister, atmospheric underscore.
With a wide selection of moody, action suspense and epic music, newcomer stock music website RoyaltyFreeKings.com aims to be a one stop shop for halloween themed projects. Albums perfect for such productions include 'Horror vol 1' - an eclectic selection of moody and unsettling tracks sprinkled with abrupt scares, 'Epic Space Battle' - traditional orchestral action music, the 'Action Film' series, featuring energetic modern orchestral background music, 'Action & Suspense: Around the World' - suspenseful tracks with ethnic flavors, and the 'Epic Worlds' series - massive action music featuring live orchestra and choir.
The website offers both single tracks and albums, with the albums representing a substantial discount on the individual price per track. As much as 70% can be saved buying the royalty free horror music albums, with the added bonus of having access to the 'extras' packages. These include stems, sub-mixes and edits, giving producers greater options and mileage out of the background horror music.
In June, RoyaltyFreeKings.com added dozens of tracks to their free background music download section. Available to anyone working on a project with a budget of less than US$250,000, each free track is available for immediate download. The range of styles and genres include: epic dramatic orchestral, ambient piano, jazz, comedy, rock and suspense tension. The selection of royalty free music for free covers full length tracks and music loops.
Tracks featured in the free section are aimed at people who need legal clearance for the music they use, but don't necessarily have the resources to pay for it. Owners of YouTube ''partner' accounts fall into this category - where using unauthorized music runs the risk of getting an account suspended, or worse: getting sued by the owners of the music.
RoyaltyFreeKings.com's collection of royalty free music for video production not only covers the most used styles and genres of music, such as: pop rock, acoustic and romantic, suspense tension and heroic inspiring, but also a growing list of unique 'hybrid' albums. Some of these include 'Epic Patriotic' - US patriotic songs in an epic trailer music setting, 'Patriotic Punk Rock' - American patriotic songs set to edgy punk rock arrangements, 'Jazz Patriotic' - featuring live saxophone, piano, drums and bass, 'Pop Rock Christmas' - modern pop rock versions of 10 well known Christmas carols, as well as the upcoming releases 'Acoustic Christmas' and 'Epic Christmas'.
The goal of RoyaltyFreeKings.com since launching in early 2012, has been to make searching for background music easy and streamlined. The main benefit of a crowd-sourcing business model, like that used by many royalty free websites, is a rapid expansion of content. The downside is inevitable - with so many tracks being uploaded, the catalog easily gets bloated with mediocre music that does little to enhance a project, whether it's a commercial, wedding video, film or webisode. Producers looking through websites licensing stock music (also known as 'library music' or 'production music') have to either waste time sifting through such huge collections of music to find something they'd actually want to use, or worse - settle for something inferior just because they don't have the time to continue searching.
By hand picking each piece music, RoyaltyFreeKings.com only allows in music that meets a strict standard of musicality and production value. The result is a streamlined shopping experience where a producer can find, purchase and download the music they need within just a few minutes.