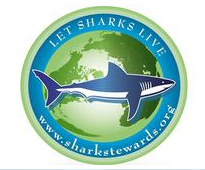 Protecting great white sharks and their habitat brings us one step closer to restoring productivity and diversity to our oceans.
San Francisco, CA (PRWEB) September 30, 2012
Shark Stewards, a non-profit shark conservation organization, today announced that in response to ESA listing petitions it submitted this summer, the National Marine Fisheries Service (NMFS) has announced a positive 90-day finding on two petitions to list the West Coast population of great white sharks under the Endangered Species Act (ESA). NMFS determined that the population merits further consideration for listing as an "endangered" or "threatened" species. Shark Stewards commends NMFS for recognizing the new science documenting the perils facing this unique population of great white sharks.
"As the top predator in our waters, white sharks are critical for the balance and health of the California Coastal Upwelling Ecosystems," said David McGuire, executive director of Shark Stewards. "Protecting great white sharks and their habitat brings us one step closer to restoring productivity and diversity to our oceans and ocean life." Shark Stewards joined Oceana, the Center for Biological Diversity, and WildEarth Guardians in submitting the ESA listing petitions that led to this decision.
Over the next nine months, NMFS will conduct an in depth status analysis of the population and make a final determination of whether to add this population to the federal endangered list. The decision also initiates a formal public comment period. The impetus for the finding is new scientific studies showing that great white sharks off the coast of California and Baja California, Mexico are genetically distinct and isolated from all other great white shark populations and that the estimated number of adult sharks in this population is alarmingly low. With central estimates of only a few hundred adults remaining, this unique population is on the brink of extinction because of its low population size and the ongoing threats it faces from human activities.
Oceana, the Center for Biological Diversity, and Shark Stewards also submitted a similar joint scientific petition to the California Fish and Game Commission for endangered listing at the state level. It is anticipated the Commission will take make an initial determination in the next few months. Deadly gillnets capture and kill great white sharks, and are presently the leading identified threat to their survival. While the direct capture of white sharks for sale is prohibited off the coasts of California and Mexico, young great white sharks are killed as incidental bycatch in set and drift gillnets targeting species including California halibut, white seabass, thresher sharks and swordfish. These nets are responsible for more than 80 percent of the reported young white sharks caught in their nursery grounds. Young great white sharks off the Southern California coast are also found to have some of the highest contaminant levels of mercury, PCBs, and DDT of any shark species worldwide.
"We commend NMFS for elevating great white sharks one step closer toward the protections they desperately deserve," said Geoff Shester, California Program Director for Oceana. "The alarm bells are ringing and we need to take action to address the bycatch of great white shark pups in our fisheries."
Great white sharks are a critical part of the ocean ecosystem, playing an important top-down role in structuring the ecosystem by keeping prey populations in check, such as sea lions and elephant seals. The presence of great white sharks ultimately increases species stability and diversity of the overall ecosystem. An Endangered Species Act listing will afford the sharks additional safeguards from key threats and garner more funding for research to better understand the status and threats to this distinct population of great white sharks.
"Great white sharks are incredible species that have survived for eons along the West Coast," said Miyoko Sakashita, oceans program director at the Center for Biological Diversity. "Sadly, they're in deep trouble right now, so we're glad to see them a step closer to getting the help they need to survive,"
####
About Shark Stewards
Shark Stewards is dedicated to protecting sharks from over fishing and shark finning through policy and advocacy. A project of the non-profit Turtle Island Restoration Network, our mission is to mobilize people in local communities around the world to protect marine wildlife, the oceans, and inland watersheds that sustain them. For more information, please visit http://sharkstewards.org/.