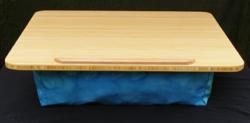 Although we regret the loss of Bold Over Batiks, we will continue to offer our customers high quality fabrics and a myriad of choices.
Eugene, Oregon (PRWEB) September 30, 2012
Bold Over Batiks is an fabric import company started by Mary Scott after living and working in Malaysia from 1995–1997. It was during that time that Mary noticed the beauty and quality of the batiks there and also noticed that a lot of the batik makers were going out of business due to a recession. "Malaysia has a tough time of competing with all the neighboring countries that have a much lower standard and cost of living. The cost of living is ten times higher in Malaysia," says Ms. Scott. "Still, I found that batiks in Malaysia to be of exceptional quality and were different from the other batiks in the marketplace." Working with a translator who later became her partner, Mary found Pak Ibrahim, a master at his art. Mary's partner Faridah convinced him to make batiks exclusively for Bold Over Batiks.Together they devised the many gorgeous patterns and color combinations that have made Bold Over Batiks stand apart.
"There's a whole other story about Kak Cik, the woman who makes the Creating Waves (salt based batiking) for us. Faridah found her too…and what an amazing entrepreneur she is…getting other woman in her village to work with her on these pieces."
Unfortunately, high quality cotton and raw materials have become so hard to find and so costly that small artists like Kak Cik and Ibrahim find obtaining them is now a losing proposition. Mary again: "I'm grateful for the fourteen years we had with this business, building it from scratch. It was a good run!"
Bold Over Batiks will slowly deplete their remaining stock and will not be re-ordering from Malaysia. Lap of Luxury Lap Desks is pleased to have offered these excellent fabrics for the last three years and expresses sadness that they will no longer be available in the future. For now however, many Bold Over Batiks fabrics remain on the website and should be considered treasures when ordering. Bamboo lap desks will continue to be available.
Lap of Luxury Lap Desks occupies a unique niche in the on-line market for lap desks. Each desk is meticulously hand crafted with high attention to detail, quality materials, and a wide variety of excellent woods and fabrics. The two sizes make it possible for children and adults to find what they want. The varieties of wood available for the ½" desk top include walnut, cherry, maple or bamboo. Matching one of these tops with the great variety of fabrics, including those from Bold Over Batiks enables our customers to find exactly what they want. Offering customers the opportunity to create custom widths, depths, and fabrics also sets this company apart.
Since 2005, Lap of Luxury Lap Desks has made lovely and functional products that allow users to work away from a table or desk with excellent support.