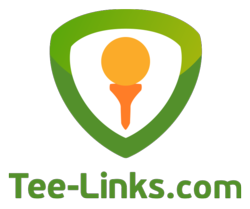 We are excited to keep bringing great golf courses in the Carolinas
Pinehurst, NC (PRWEB) September 30, 2012
Tee-Links.com, the website that brought you "tees without the fees" is excited to bring on clubs in the Pinehurst area for the upcoming fall Golf season in the Carolinas. As the leaves turn Orange and Golf Course rounds start dwindling down in the northeast Deercroft Golf Club, Foxfire Resort & Golf and Longleaf Golf and Country Club where you will be charmed by the pristine nature of Carolinas landscape and will be challenged by its golf courses.
Deercroft golf course is carved from magnificent pine forests, with a 70+ acre lake on property. Deercroft Golf Club offers one of the most scenic and challenging tests in the North Carolina Sandhills. Golf Digest has described Deercroft Golf Club as the "Best Kept Secret in the Pinehurst area"
Longleaf Golf & Country Club is an 18-hole Dan Maples designed golf course that offers every golfer an exceptional experience. Located off historic Midland Road in Southern Pines, Longleaf Golf & Country Club has been called the "most playable course in the Sandhills" by Ron Witten of Golf Digest. Third generation golf course architect Dan Maples brings his talent back home to the Southern Pines. Built on the site of one of the Village of Pinehurst's former horse training estates. Many of the original features -- the white fences, rail post and hedgerows -- have been carefully retained as a tribute to the original site.
Firefox Resort & Golf since its opening in 1968 has enjoyed a reputation as one of the premiere golfing destinations in the Sandhills area and throughout the southeast. Over the years, countless numbers of passionate golfers, including many famous names, have graced the fairways. Located in an area formerly invovled with the sport of fox hunting, Foxfire golf course offers thirty-six holes of traditional golf designed by renowned golf architect, Gene Hamm. Whether it is the history, the challenge, or the tradition, Foxfire is sure to provide a unique and classic golf experience for anyone who plays here.
Contact Tee-Links.com to experience a great North Carolina golfing getaway. With more golf destinations to come stay tuned and sign up with http://www.tee-links.com for golf packages, travel offers and more.