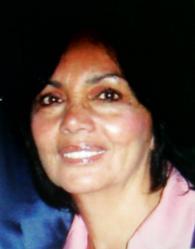 Arlington, VA (PRWEB) September 30, 2012
SpeakinMotion LLC, the developers of the VAST® program, is pleased to announce a partnership with Liliana Orrillo-Quevedo to expand their Spanish speech therapy apps. Liliana is a speech language pathologist with over 20 years experience working with speech disorders and learning disabilities. Liliana received her Bachelors in Education as well as a Language and Literature degree at Inca Garcilaso de la Vega University in Lima, Peru. She studied at the Peruvian Center for Hearing and Language (CPAL) - Catholic University of Peru (PUCP). She was awarded a scholarship by the College of Charleston in South Carolina to study Special Education with a concentration in learning disabilities and completed her doctoral studies in Special Education Administration at Gallaudet University in Washington DC.
After several years of living in Switzerland and the United States, Liliana returned to Lima and began working in private practice with a team of professionals in assessment and treatment for children with developmental challenges in the areas of communication, sensory processing and social development.The past several years she has been concentrating on incorporating the DIR® Floortime™ in her practice.
Liliana's passion to be on the cutting edge of speech therapy practices brought her to SpeakinMotion. The partnership was finalized after months of evaluating and testing the VAST program with Spanish users. VAST is an innovative research based application of video technology designed to facilitate and improve communication abilities for speech-impaired individuals. Following close-up video of mouth movements combined with visual and auditory cues allows individuals to readily produce speech.
The expansion of the VAST speech therapy apps in Spanish is another step in SpeakinMotion's mission to empower any speech impaired individual who may benefit from this program. With the lack of Spanish speech therapy apps and the effectiveness of the VAST program in English, this partnership will provide a much needed speech therapy tool to the Spanish speaking community. SpeakinMotion hopes that the success stories from individuals acquiring speech using the VAST program will continue with Spanish users.
SpeakinMotion was founded in 2008 to make the VAST program accessible to a larger population of speech-impaired individuals and speech professionals. VAST was pioneered at the Stroke ComeBack Center in Virginia, where the program has significantly impacted a number of its members. Internal and independent trial programs have since been developed with over 12 test sites. The research has shown that many speech impaired individuals are able to acquire speech with the assistance of VAST.
For more information and to be updated on the releases of future VAST Spanish apps, sign up at http://bit.ly/UB9pZq