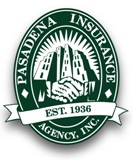 Don't be refused a job, because you can't meet contractual insurance requirements.
HOUSTON, TX (PRWEB) September 30, 2012
Pasadena Insurance Agency, Inc. (PIAI) offers a new solution to cover home-based businesses. While a home owner who offices out of his home thinks he is fully covered through his homeowners policy, he is not. The typical homeowners policy is not specifically designed to cover a business exposure in the home. Clients with home-based businesses face many property and liability loss exposures, and without the proper coverage, may have several coverage gaps.
For example, if a house fire results in a business shut-down, PIAI's Home-Based Business Policy provides the needed lost income and additional expense coverage. Or if a business laptop is stolen while traveling, home-based business insurance covers the replacement. In both situations, the homeowner policy lacks the proper coverage.
Some other coverage features include professional liability protection (for some home-based businesses), off premise coverage; loss of business income; liability coverage up to $1,000,000; equipment breakdown; the ability to satisfy most trade show and event liability requirements; and optional coverage for money and securities.
Based in Houston, Texas, Pasadena Insurance Agency, Inc. is a 75-year-old, third-generation, family-owned, boutique Trusted Choice® independent insurance agency offering property & casualty insurance, life & health insurance and consultative risk management services to individuals and small- to medium-sized businesses. With a proven track record of protecting people, property and businesses, PIAI offers the best of both worlds: a friendly, personalized service as well as many of the capabilities found in a large corporate agency with access to the majority of insurance carriers and established industry relationships. For more information on the Home-Based Business Insurance features and eligibility or other types of insurance, go to http://www.pasins.com or call 713-869-6991.