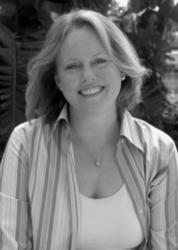 Talking diffuses the power of our fear.
(PRWEB) September 30, 2012
What does it mean to have terminal or incurable cancer? Should people stop treatment or continue? The Sarcoma Alliance explores those questions in a new website page on end-of-life issues.
The inspiration came from a recent forum on "End of Life Care After Terri Schiavo" by the Emerson Center of Tampa Bay, Sarcoma Alliance board member Suzie Siegel of Tampa said today.
"Get a second opinion if a doctor who knows little about sarcoma tells you that you have only a few months to live," said Siegel, whose leiomyosarcoma was considered incurable in 2003. "If a sarcoma specialist tells you that you're incurable, this doesn't necessarily mean that you're actively dying. It means that you have systemic disease, and it may be possible to live for a number of years with treatment.
"Even if you could live longer with treatment, you may decide against it. This doesn't mean you're giving up, you're not a fighter, or you're less courageous. Similarly, if you continue treatment till your death, this doesn't mean you're wasting people's time or money.
"Because of the lack of treatments approved for sarcoma, many patients receive experimental drugs. Those who die may still contribute to science, and as a survivor, I'm grateful to them."
Janice Van Dyck, author of "Finding Frances," urges people to talk to their loved ones and their health-care professionals about treatment and end-of-life issues. "Talking diffuses the power of our fear," she said at the forum.
"Doctors talk about all the things they can try. Doctors are trained to heal us. They assume we want to keep on living above all else." Too often, she said, they don't say when an illness is incurable.
James Orlowski, M.D., said he thinks doctors are getting better at these conversations, but must do more. He is chief of pediatrics and chair of ethics at Florida Hospital Tampa. He said he hates to see treatment turn into torture.
"We need to be careful as to when we cross the line from life-sustaining therapy to death-prolonging treatment."
Howard Tuch, M.D., is the director of palliative care services at Tampa General Hospital. This service helps manage pain and make patients comfortable. His staff can serve anyone, not just those at the end of their lives, he said. He also noted that there has been an extraordinary increase in hospitals offering palliative care.
People at the end of their lives generally live longer, with a better quality of life, if they stop harsh treatments, he said. "People with very advanced illnesses do better when they stay away from us." Nevertheless, he stressed that the decision to stop or continue treatment lies with the patient, not his hospital.
"We never withdraw care from people and families."
The Sarcoma Alliance is a national nonprofit in Mill Valley, Calif., that provides education, guidance and support for people affected by sarcoma. Sarcoma is a cancer of bone, cartilage, muscle and other soft tissues. It can arise anywhere in the body at any age, from newborn on up. For more information, go to http://sarcomaalliance.org.