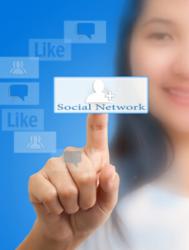 Sus4Media's first Social Media Mentor client says of the service: "I highly recommend you to anyone in need of help with social media."
Bronx, NY (PRWEB) September 30, 2012
These two services are called the Social Media Mentor and Social Media Magician and will provide ongoing one-on-one coaching for clients so they can get their message and story to their ideal customers on Facebook, Twitter, Pinterest, LinkedIn and YouTube. Sus4Media will provide foundational guidance to the business owner during monthly calls and weekly educational webinars.
This service will not only optimize the business owners' social media presence, it will provide them with a maximum return on their investment of both time and money. A small monthly fee will provide them with access to social media experts who will show them how to use the free tools available to them to gain more followers and fans, run promotions and build a presence in just a few minutes each day.
The Social Media Mentor package will provide:

Assessment of the businesses current social media presence
Suggested social media goals and networks to target
Written posting guidelines for the business owner
Review of posts and activity
Ongoing 30 minute phone calls each month to provide guidance and optimization for campaigns
Access to weekly small business online marketing webinars and webinar archive
The Social Media Magician package will provide everything in the Mentor package with a 60 minute monthly call and more access to the team at Sus4Media.
A recent client said of her experience with Mandi Susman of Sus4Media: "You're great! You're personable and knowledgeable and I'm grateful for all your help. I highly recommend you to anyone in need of help with social media."
# # #
Sus4Media was founded in 2010 to help small, local businesses thrive, not just survive, in this turbulent economic climate. Since signing their first client, Sus4Media has grown to provide social media marketing, video marketing, mobile and text marketing as well as search engine optimization to small and medium sized businesses from coast to coast. Mandi Susman, Founder of Sus4Media, was recently asked to speak on behalf of entrepreneurs in the Bronx by New York's US Senator, Kirsten Gillibrand, in support of her bill providing additional tax breaks for entrepreneurs. Mandi's first book, "Trade Secrets for Marketing Your Business Online" can be purchased through Amazon.com.
If you would like to learn more about the Social Media Mentor or Social Media Magician services or any of the other services provided by Sus4Media, visit our website or email the founder, Mandi Susman directly.