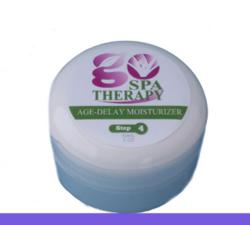 Many celebrities and savvy internet consumers are switching to organic skincare solutions.
Houston, TX (PRWEB) October 16, 2012
Green Organics International offers 50,000 units Vita Bella's incredible Age Delay Moisturizer to nearly 40 countries as part of a launch special. What makes this moisturizer so unique is its use of 100% pure olive oil from Tuscany, Italy with a host of other nutrients and super foods.
Current skin care research finds pure olive oil is high in oleic acid, which is great for all skin-types. It helps to shed dead skin properly, hydrate dry skin as well as make your face feel smoother within days. Coupled with the pure evoo, Green Organics moisturizer is packed with Organic acai berry, C enzyme Q10, rose hips and oxido-reductase which are proven facial skin cell regenerators. These natural occurring peptides are clinically proven to enhance the amino acid building blocks of the collagen building process.
Most off-the-shelf products in the skin care market contain harmful toxins and compounds that most consumers are unaware of. Petro preservatives such as parabens and propolyene glycol have been proven to cause free radicals on the skin's surface which eventually make their way into ones blood stream and organs. Industrial polymers and degreasers are used to achieve unnatural effects as well in most store bought cosmetics products. Common sense would tell us that these questionable ingredients used by big box manufactures surely cannot be good for overall long term health.
More and more consumers are searching for a healthier alternative to these dangerous products that fill our bathrooms. For this reason Green organics International is on a mission to give away 50,000 jars of the most effective, natural, chemical free moisturizer.
While launch supplies last GO International offers the first 50,000 Kits Free.
For more information on the Vita Bella Organic Age Delay Moisturizer and other organic skin care products visit http://vitabellaorganics.com/greenorganics.