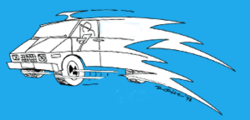 Wonderful professional excellence
Sacramento, CA (PRWEB) April 05, 2012
Alley Heating and Air Conditioning service is now available in more areas in the Northern California Valley region than ever before. All HVAC services can now be easily and quickly obtained not only in Sacramento but also in Roseville, Folsom and Elk Grove, with short wait-times for a serviceman to arrive.
With the hard use that heating and air conditioning systems see in the extremes of the Sacramento area weather, it's important to have fast service when something goes wrong. For decades, Alley Heating and Air has helped families in the region get service rapidly, preventing the suffering so common when an HVAC unit breaks down.
Of course, any large city has a wide selection of HVAC repair services to choose from. However, in Sacramento, Alley has been proud to have a long list of repeat customers, happy with the efficient and cost-effective service. In a true family tradition, they have assisted in service, repair and installation of heating and air conditioning units using only the best tools and equipment.
What makes Alley Heating and Air unique is their Preferred Customer Club. A membership in this exclusive club saves money on every maintenance visit. Members also receive priority service and special discounts, as well as free checkups in the spring and fall.
Affordable service is so important in these times of economic hardships. Alley's highly qualified technicians always deliver service at a decent price. Installation of top-of-the-line HVAC units ultimately results in lower energy bills. They walk a customer through the entire process, creating a customer service reputation that shows how they go the extra mile to make any services frustration-free.
By offering financing on new heating or air conditioning systems, solutions are no longer out of reach for any customer. Alley participates in the Sacramento Municipal Utility District programs that provide help in obtaining energy-efficient heat pumps and central air conditioning systems.
One customer was so impressed with Alley's friendly and efficient service on a holiday, and with no extra charge, that she wrote a testimonial for the first time in her life. The Flores family was so happy with the professionalism and knowledgeable services of Alley Heating and Air that they were quick to let others know that here was a company trustworthy and dependable.
With some of the best technicians now stationed in Roseville, Folsom and Elk Grove, families in these areas can now find fast service, having the serviceman arrive at their door in hours – not days. Customers can call for preventative maintenance, duct cleaning, air quality testing and energy efficiency performance tests. Alley Heating and Air specialists can handle every call, no matter the problem.
About Alley the premier Sacramento Heating and Air Conditioning Company: Alley Heating and Air provides friendly and reliable HVAC services for the greater Sacramento Area, servicing Northern California families since 1964.