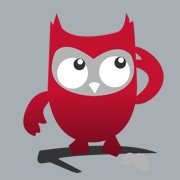 The SkillBites Author Summit is going to provide aspiring authors with the opportunity to learn not only the methods behind crafting a successful book
Valley Forge, Pa (PRWEB) October 31, 2012
SkillBites, an online resource center for quickly learning important skills, is hosting a free Author Summit on the self publishing process on November 5 - 9, 2012, from 1-2:30pm EST each day.
"There is much more than many people think to self-publishing a book," says SkillBites' president, Judy Weintraub. "We are hosting this free summit to give authors access to experts in the various areas involved in successfully self publishing a book." Summit attendees will have access to such world-class speakers (many of whom are also authors) as: Jay Levinson, Michael Reddy, Michael Tasner, Steven Roddy, Bryan Heathman, Amy Larrimore, Judy Cullins, Teresa de Grosbois, John Kremer, David Hancock and Ellen Violette.
"One of the most incredible tools I have seen used to build a business is writing a book," says Michael Tasner, who is the CEO of marketing company Taz Solutions and also the bestselling author of "Marketing in the Moment." "However, it has to be done correctly. The SkillBites Author Summit is going to provide aspiring authors with the opportunity to learn not only the methods behind crafting a successful book, but also how to use that book to its full potential."
Attendees can expect to learn the ins and outs of the entire self-publishing process.
The current topics being presented at the SkillBites Author Summit are:

Writing a book to attract ideal clients
Quickly completing a book
Selecting the ideal title for a book
Publishing a book online
Promoting a book pre-launch and post-launch
Becoming a best-selling author
Becoming a NYT Bestseller
Expanding online visibility and reach through social media and blogging
Growing a business using your book
Selecting the correct technology for a business' needs
The SkillBites Authors Summit will be a great opportunity not only for people in the early stages of the writing/publishing process looking for guidance, but also for people who have previously written a book and are looking additional publishing outlets.
To register for this free opportunity, please visit: http://www.skillbites.net/summit/
***
SkillBites is looking for authors as it expands its library. If you have expertise on any topic that has a mass or niche interest and want to grow your business, share your expertise or earn passive income, SkillBites invites you to consider joining the SkillBites author community. For further information, visit our website at http://skillbites.net/submit-your-content/