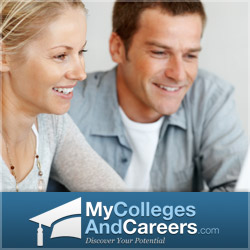 Nearly one-third of higher education students are involved with online learning.
Provo, UT (PRWEB) January 12, 2012
Babson Survey Research Group recently completed their 2011 study relating to online education. This means that nearly one-third of higher education students are involved in some way with online learning. Results showed that there were more than 6 million people taking at least one online course. As this number continues to rise, My Colleges and Careers provides online tools and services to help individuals find the right online degree program to help them meet their educational and career goals.
A breakdown of the survey data, which collected information during 2011 about students involved in online education in 2010, showed some surprising results. First, between 2009 and 2010 there was an increase of over 500,000 students involved in online education. There was a 10 percent growth rate in online education—an irregularly high number when compared with the mere 2 percent growth that the overall higher education realm experienced. And most importantly, academic leaders say that students are experiencing the same level of satisfaction with online schools as they do with campus-based schools. This is good news for anyone wondering about the quality of online colleges.
Since 65 percent of colleges say that online courses are a "critical part" of their learning strategy, there are more options than ever when it comes to finding an online degree program. The degree-search tool on the My Colleges and Careers website can guide students towards the schools that offer the specific programs they wish to complete. Using the tool is incredibly simple. Students only need to choose a career field and an area of interest to be connected with schools that offer related degrees. This includes not only associate's or bachelor's degrees, but can reach all the way up to master's and doctorate degrees as well. As more and more schools begin to offer online programs, being able to find the best school to match educational needs will become more complicated. The My Colleges and Careers website is built to fulfill this need. Other items on the site, like the online education blog, information about individual careers, and detailed infographics, all add to the efforts of My Colleges and Careers to meet the needs of degree-seekers. The improved quality, cost effectiveness, and convenience of online degrees is becoming more and more well-known, and even vital, to the higher education system.
About My Colleges and Careers
My Colleges and Careers is dedicated to helping students and prospective students earn their college degrees through online degree programs. Considering that most students have other responsibilities and time commitments, My Colleges and Careers can become a great resource for those seeking a way to fit school into an already busy schedule. Through online programs, students can complete their schooling at their own pace. The tools and services offered on the My Colleges and Careers website have already assisted many students in completing their education and starting a successful career.
###