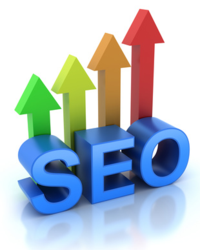 Sarasota, FL (PRWEB) July 01, 2012
Anyone who has ever handled and maintained their own business knows about the significance that backlinks can hold. When individuals have a high amount of backlinks, they have a higher amount of influence on the internet. There are also more chances for new individuals to discover the website by discovering information provided in a backlink during a regular search. This is one of the most common reasons why people continue to employ the use of backlink services on a daily basis in order to improve website visibility. However, for many business owners, the subject of backlinks has often been a frustrating topic. Currently, a new tool from NicheTrafficBuilder helps to simplify much of the process associated with backlinking.
NicheTrafficBuilder.com's new backlink checker ensures that its users will be able to discover all the of the backlinks that their influence has created on the internet. For anyone who has ever wondered about how much reach their current marketing plan is having, this tool is a great way to get some insight into the amount of backlinks that available online. Business owners can use this information to determine whether they should increase their social marketing efforts to drive more traffic to their websites or determine if they are meeting their current goals for backlink marketing. The tool is very versatile and easy to use. Site owners can simply input the url of their website in order to be presented with information about all of the backlinks related to their site.
Additionally, the site provides a great chart that shows individuals exactly how backlinks work and the significance that they have in any website's traffic. As Google continues to change its search algorithms and redefine how searches are used on the internet, it is becoming increasingly clear that one of the main ways websites can get noticed is to have a high amount of Google backlinks. Furthermore, it is also becoming more clear that purchasing services that just provide linking is no longer enough to raise site visibility on the internet. Businesses must move on to high quality, Google backlinks in order to improve their ranking and raise their chances of gaining new and continual traffic to their website. However, NicheTrafficBuilder has several other tools and services that can be used in combination with the new backlink tool in order to greatly improve the traffic results for any website. To learn more about backlinks and how they work or to try out the new backlink checker tool, visit http://www.backlinkchecker.org.