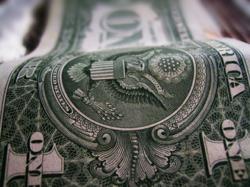 There are multiple reasons why fewer people are filing for bankruptcy, but economic recovery is not one of them.
Long Island, New York (PRWEB) July 25, 2012
A recent study conducted by Columbia University finance professors found that bankruptcy filings have fallen 14% in the first half of 2012, and are on track to reach pre-2008 levels. On the surface, it seems that the lack of bankruptcy filings would be a signal of economic recovery, but Long Island bankruptcy lawyer Frank Pipitone says those numbers actually signal the economy is worsening. When asked about the decline of 2012 bankruptcy filings Pipitone stated, "There are multiple reasons why fewer people are filing for bankruptcy, but economic recovery is not one of them. It always surprises me, but many individuals with high debt and low income lack the motivation to file. They may not own assets that can be seized or have wages that can be garnished. Also, many times Government "need based" income is exempt from creditors."
Pipitone goes on to say many people that could benefit financially by filing for bankruptcy don't think they can afford the fees or are too embarrassed or ashamed to file. To that he says, "Anyone who feels they cannot afford bankruptcy, I say, explore your options. While attorney fees may seem expensive, many lawyers offer reasonable payment plans. Most lawyers are more than willing to work with clients to make bankruptcy affordable and possible." Pipitone advises that people shouldn't view bankruptcy as failure, but as a chance for renewal. He says that the entire point of bankruptcy isn't about punishment – it's about helping hardworking people get back on their feet.
The bankruptcy study conducted by professors from Columbia University and University of Chicago found that people typically wait for their tax refunds to pay for attorney and court costs associated with bankruptcy. Pipitone says that's just one way to afford filing for bankruptcy along with a whole host of other methods, but it's not as expensive as most people think. He also advises people to consider other factors when hiring a bankruptcy attorney including professionalism and privacy, compassionate representation, personal attention, and knowledge of current bankruptcy related issues and news. Pipitone advises reading over the attorney's blog or website to learn more about their practice as well as discussing their options during a free initial consultation.
About Frank Pipitone
Pipitone is a Long Island native and seasoned bankruptcy lawyer that has helped numerous individuals and families conquer their financial hardships through the bankruptcy process. Pipitone graduated from Hofstra University with a Bachelor of Science degree in Business Computer Information Systems before graduating Cum Laude from Touro College's Jacob D. Fuschberg Law Center. He is a member of the New York State Bar Association, the Nassau County Bar Association and is licensed to practice in New York State and before the United States Federal Courts for the Eastern and Southern Districts of New York. For media inquires or to learn more about Mr. Pipitone's law practice, call (516) 632-0337 or email info(at)pipitonelaw(dot)com. His firm's website can be found at http://fpbankruptcylaw.com