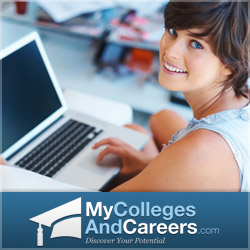 Law Enforcement professional take pride and honor in being able to serve their fellowmen.
Provo, UT (PRWEB) March 27, 2012
There are few fields that can stand the test of economic downturn, and criminal justice is one of them. Employment in this field has continued to grow despite job loss in most other industries. My Colleges and Careers, recognizing this as a burgeoning field, has created a website called How to Become a Police Officer. The site will focus on providing career-specific information related to police work and connecting students with online schools that can help them start their career in this field.
As usual, recent news has been rife with stories about school shootings, murder-suicides, and drug busts. Law Enforcement plays a key role in any and all of these. Although the job isn't always pleasant, it is one that is desperately needed by all. Law enforcement professional take pride and honor in being able to serve their fellowmen. Online schools can offer associate's degrees, online bachelor's degrees or even a master's degree in criminal justice. Any of these degrees will be crucial in helping to educate those who wish to play a role in law enforcement. By receiving proper training, individuals will be qualified snag a job as a police officer, parole officer, or even an FBI agent.
The new How to Become a Police Officer website functions similarly to the My Colleges and Careers website. There is a "Find School Now" feature that will connect students directly to online schools that will offer the specific criminal justice degree they wish to pursue. The website also features information pages touching on the various careers and specialties within the law enforcement field. Online degrees are a fairly new development in the education realm. It is satisfying to know that there is such a wide range of degrees available. Criminal justice degrees are excellent as an online degree particularly because they allow individuals to continue working full-time, especially if they are already in a career involving law enforcement, while simultaneously completing their schooling. The two things combined will undoubtedly lead to a secure and fulfilling career.
About My Colleges and Careers
My Colleges and Careers is dedicated to helping students and prospective students earn their college degrees through online degree programs. Considering that most students have other responsibilities and commitments, My Colleges and Careers can become a great resource for those seeking a way to fit school into an already busy schedule. Through online programs, students can complete their schooling at their own pace. The tools and services offered on the My Colleges and Careers website have already assisted many students in completing their education and starting a successful career.