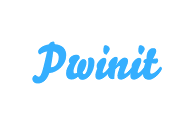 BestBuys.com is a consumer advocate," asserts CEO Shane Atlas added:  "And what we get in return is buyer confidence and purchase intent. We're absolutely driving decisions.
Miami Beach, FL (PRWEB) October 04, 2012
Best Buys, a company known for helping consumers find the best information and compare prices on the products they want and need, has today announced they're jumpstarting the 2012 holiday season with a must-enter giveaway contest. The company's Pin it to Win it Giveaway lets customers use their social media accounts to enter the sweepstakes for unlimited chances to win virtually any product on BestBuys.com (some exclusions apply).
"We always strive to be two steps ahead of the competition" asserts CEO Shane Atlas. "Pinterest is sweeping the internet and due to it's highly visual nature, pinterest is an incredible 'window shopping' tool for online socialites." Atlas continues: "Our PWIN IT! contest encourages our community to partake in this innovative shopping experience"
The PWIN IT! contest is simple, elegant and offers customers the chance to win exactly what they want, whether as a gift for someone else or something for themselves. To enter, a customer simply "pins" any product they want to win (under $500 to ensure eligibility) to any board on Pinterest, using the "pin it" button accompanying each product on the website. Then, they simply tweet the pin with the hashtag, #pwinit to be automatically entered in the contest. Entrants do need to "like" BestBuys.com on Facebook and follow them on Twitter prior to tweeting pins. 10 people will win their pinned products – all 10 winners will be announced at the beginning of December.
"BestBuys.com is a consumer advocate," asserts CEO Shane Atlas added:  "And what we get in return is buyer confidence and purchase intent. We're absolutely driving decisions."
In addition to the incredible PWIN IT! giveaway, BestBuys.com has also completely revamped their website, making it simpler and easier for customers to find the information and products they want. The new website boasts simple, intuitive navigation, fewer ads and provides side-by-side, unbiased product comparisons to empower customers and ensure they are able to make the perfect choice for their needs. BestBuys.com has also created an innovative Facebook gift suggestion tool to help find the ideal present for your FaceBook Friends.
"BestBuys uses intelligent algorithms to allow consumers to shop smarter and faster." Asserts Lead Software Architect, Paul Dragoonis. "But BestBuys is more than that -- we crowdsource information from human curators via the most popular social networks -- in realtime. This combination of information is most meaningful to users."
Faster, cheaper and with all the information necessary to make informed decisions, BestBuys.com is the single go-to destination for anyone searching for products for their own lives or the perfect gift this holiday season. Not ready to dive into shopping for the holidays season? Peruse BestBuys' pinterest "tricks or treats" board... if you dare!
To find out more about the company's PWIN IT! giveaway and start pinning dream products, visit the company's giveaway page. To learn more about the company or start comparing and shopping, visit http://www.BestBuys.com
About Cybidea, Inc.: Founded by Cybidea, Inc., BestBuys.com is the single most powerful resource for consumers in need of unbiased, data-driven information to make the best purchase decision possible. Offering a fast, intuitive process, BestBuys.com has given consumers the traction they deserve since 1994.