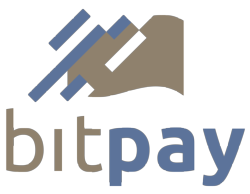 BitPay is the most efficient and lowest risk way to collect cross-border internet payments.
Orlando, FL (PRWEB) June 26, 2012
During the past 24 hours, BitPay Inc (https://bit-pay.com) has set a new record for internet payment processing with the new bitcoin digital currency. The majority of the sales were generated by Butterfly Labs, a merchant in Kansas City, with the much-anticipated release of their new ASIC cryptographic processors.
BitPay was chosen by Butterfly Labs (http://butterflylabs.com) to be the exclusive online payment processor for this new product line, beating out PayPal and Dwolla for the exclusive rights for internet payment processing.
"We chose BitPay because our customers want to pay us quickly from all corners of the world, and the BitPay service is the most efficient and lowest-risk way to collect cross-border internet payments," says Nasser Gh Moeini, the CTO at Butterfly Labs.
The orders and payments arrived from 17 different countries, including Belgium, Russia, Finland, Poland, and the Phillippines. From launch time at 6:45 pm ET on Saturday, within 24 hours BitPay processed over $250,000 worth of bitcoin payments, shattering its previous record of $31,000 in a single day.
"Our payment service is unique in the marketplace. Using BitPay, an internet merchant can accept a payment from any country on the planet, instantly, with zero risk of fraud," states Anthony Gallippi, the co-founder and CEO of BitPay, Inc. "No other payment processor can do this. American Express cannot do this, PayPal cannot do this, Mastercard cannot do this. BitPay can."
The amount of credit card fraud is staggering, estimated at $190 billion per year, according to a recent article in Forbes. The majority of this fraud occurs in situations where the credit card is not physically present, such as internet payments. By using bitcoin in a payment processing service, BitPay can eliminate this multi-billion dollar fraud problem and process risk-free internet payments, from any country.
Since August of 2011, shortly after its launch, BitPay has been the world leader in payment processing for the new Bitcoin currency. Over 600 merchants are currently using BitPay's services, to sell all types of products, ranging from computers, to internet access, to video games, and even some homemade baklava.
Bitcoin (http://bitcoin.org) is the new open-source digital currency that is available for any person or business to use. With Bitcoin, money can be sent like an email, anytime, anywhere, for little or no cost. BitPay's offering of e-commerce tools are available for internet businesses of all skill levels, and their Payment Gateway API can be used to automatically route bitcoin orders through their system.
"When companies decide to accept bitcoin as a form of payment, if they do it themselves, they expose themselves to the accounting uncertainties, security risks, and volatility risks related to bitcoin," states Gallippi. "By using our service, all of those issues are taken off the merchant's shoulders. We guarantee the exchange rate and the security. We pay a direct deposit into the merchants bank account every day, and we also keep full records of the exchange rates for their accounting purposes. BitPay is a tremendous value to any small business."
BitPay's merchant services are only one anchor in the global bitcoin economy. There are approximately 12 currency exchanges around the world, where consumers and businesses can buy and sell bitcoins in exchange for their local currency. There are also about 10 different bitcoin digital wallet programs, which let users access and use bitcoins from their computer or mobile device. Because the technology is open source, new services are being created every week, like the new Bitcoin Card out of Austria.
Bitcoin is a revolutionary idea in monetary technology, and is not tied to the legacy systems of the past 50 years. Bitcoin "bypasses the existing railroad tracks of the entrenched legacy players like VISA and Mastercard" writes Jon Matonis for Forbes.
It has been mentioned several times that Bitcoin is the single-biggest opportunity for innovation and job creation since the invention of the internet. With the services offered by BitPay to make it easy for businesses to take advantage of this new technology, the future for e-commerce looks extremely strong.
About BitPay
BitPay is the world leader in bitcoin payment processing, and offers many tools for small businesses to collect payments quickly and easily, without risk of fraud. BitPay was formed in May 2011 and is headquartered in Orlando, with an office in Atlanta.
Bitcoin is a new digital currency which is revolutionizing commerce, much like the internet revolutionized information. Bitcoins are available in every country, and can be sent peer-to-peer between any two people in the world, just like sending an email.