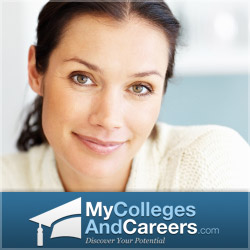 Of the 3.2 million jobs created in November 2011, more than 600,000 of them were in either the education or health sector.
Provo, UT (PRWEB) January 19, 2012
The Bureau of Labor Statistics recently updated their most recent set of career data, dating back to November 2011. Results showed that Education and Health Services are currently the top careers in both hiring rates and job security. Each of these industries requires that employees have at least some college education. My Colleges and Careers is an online portal to help individuals find and complete online degrees that will prepare them to work in recession-proof industries such as those listed by the Bureau of Labor Statistics.
Of the 3.2 million jobs created in November 2011, more than 600,000 of them were in either the education or health sector. At a close second are the 556,000 jobs created in the trade, transportation, and utilities sector. Professional and business services came in at a close third with 517,000. Chances for employment in any one of these areas is directly proportional to the level of education that an individual has. The My Colleges and Careers website is designed to guide individuals towards careers that will both interest them as well as allow them to live a higher-quality lifestyle. By studying online, students can lower costs as well as have more time to work or fulfill other commitments.
My Colleges and Careers is ideal for those looking to find online programs in fields that will give them secure and high-paying employment. For example, website tools can lead users to find colleges that offer online accelerated nursing programs. Additional tools, such as the pages dedicated to describing career and salary information, will guide individuals through the steps of obtaining their online degree and subsequent employment. This includes help for a wide range of careers and fields, even explaining how to become a teacher or a forensic scientist.
The My Colleges and Careers website features interactive tools that make it simple for them to find an online degree program that will fit their needs. As previously mentioned, taking online courses gives students both the time and means to complete their education. Also features on the site is the degree search box. Users will be directed to schools that can provide more information about the degrees they seek. Infographics, career descriptions, news updates, and even a blog provide users with further tools to help them start their education. My Colleges and Careers is built to make the process of finding accredited online schools even easier. There is question that the likelihood of anyone obtaining a career in one of the top industries will be greatly enhanced for those with a higher level of education.
About My Colleges and Careers
My Colleges and Careers is dedicated to helping students and prospective students earn their college degrees through online degree programs. Considering that most students have other responsibilities and commitments, My Colleges and Careers can become a great resource for those seeking a way to fit school into an already busy schedule. Through online programs, students can complete their schooling at their own pace. The tools and services offered on the My Colleges and Careers website have already assisted many students in completing their education and starting a successful career.
###