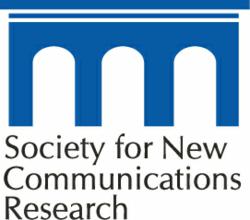 We are delighted to have outstanding business and academic leaders join our leadership team as we continue to strengthen our mission.
Palo Alto, CA (PRWEB) February 01, 2012
Today, the Society for New Communications Research (SNCR), a global 501(c)(3) nonprofit think tank and research and education foundation dedicated to the advanced study of the latest developments in new media and communications and their effect on business, culture, and society announced its 2012 board of directors.
The 2012 SNCR board of directors includes:

Don Bulmer, VP of Communication Strategy, Royal Dutch Shell. Mr. Bulmer will continue to serve the board as a Director. Mr. Bulmer has more than 18 years of multi-national experience leading award-winning marketing, communication and business development programs with measurable effect in accelerating the sales and competitive strength of enterprise technology, Internet start-up and professional service companies.
Rick Brusseau, Principal, Sea View Partners. Mr. Brusseau will serve as Board Secretary. Mr. Brusseau has extensive consulting, financial and general management experience with mid-size and small companies. He also has an extensive background in non-profit finance, working within federal and state budget appropriations and augmentation processes.
Vanessa DiMauro, CEO, Leader Networks. Ms. DiMauro will serve as Research Co-chair. Ms. DiMauro is a popular speaker, researcher and author. With more than 15 years of experience in social media leadership positions, she has founded and run leading online communities for CXO Systems, Cambridge Technology Partners and IDG, and has developed winning social strategies for influential companies such as Cisco, Cognizant, EMC, Palladium Group and SAP. Her work has been covered by leading publications such as The New York Times, The Wall Street Journal and CIO Magazine.
Elizabeth Fairbanks-Fletcher, Esq., Attorney at Law, Fairbanks Fletcher Law PLLC. Ms. Fairbanks-Fletcher will serve as CFO and Legal Counsel. Ms. Fairbanks-Fletcher regularly works with clients on issues related to Chapter 7, 11, and 13 bankruptcy filings and matrimonial and family matters, including divorce, custody and support. Additionally, she has extensive experience representing clients in their tax debt relief matters, including unfiled taxes, innocent spouse relief, and the preparation and submission of offers in compromise to the IRS and New York State. She also handles consumer credit matters.
Paul Gillin, Principal, Paul Gillin Communications. Mr. Gillin will serve as Awards and Best Practices Chair. Paul Gillin is a writer, speaker and online marketing consultant. He specializes in helping business-to-business marketers use social media and quality content to reach customers. His books include The New Influencers (2007), Secrets of Social Media Marketing (2008), The Joy of Geocaching (co-authored with wife Dana in 2010) and Social Marketing to the Business Customer (co-authored with Eric Schwartzman), 2011.
Francois Gossieaux, Founder, Human 1.0. Mr. Gossieaux will continue to serve the board as a Director. Mr. Gossieaux has developed rich expertise in how "the social" in business fundamentally changed most business processes. Prior to Human 1.0 (formerly Beeline Labs), Francois was a Marketing Executive at a number of product startups, including eRoom Technology, where he spent 5 years leading marketing. He also worked in senior marketing positions for companies like Agfa/Bayer, and Stratus Computers. He is the co-author of the book The Hyper- Social Organization.
Kathy Klotz-Guest, strategic marketer, storyteller, and CEO of Keeping it Human. Ms. Klotz-Guest will continue to serve the board as the Publicity & Marketing Chair. For 20 years, Ms. Klotz-Guest has helped companies succeed by creating great products and turning cluttered marketing-speak into jargon-free stories and customer-speak. She has led successful marketing, market research, product and communications strategy for firms including Excite@Home, Autodesk, Intermolecular, Gartner Group, and MediaMetrix. With a background in improvisation, she also helps marketing and product teams get "unstuck." Kathy has an MLA from Stanford University, an MBA from UC Berkeley, and an MA in applications design. She is marketing chair for the Applied Improv Network.
Dr. Dean Kruckeberg, Professor, Department of Communication Studies, and Executive Director, Center for Global Public Relations of University of North Carolina at Charlotte. Dr. Kruckeberg will serve as Editorial Review Committee Chair for SNCR's Journal of New Communications Research. Mr. Kruckeberg is co-author of the book, Public Relations and Community: A Reconstructed Theory, which won the first annual PRIDE Award from the Speech Communication Association Commission on Public Relations (now National Communication Association Public Relations Division), and he is the author and co-author of many book chapters, articles and papers dealing with international public relations and international public relations ethics.
Jen McClure, Senior Director, Social Media Strategy, Thomson Reuters. Ms. McClure will continue to serve as board president. Ms McClure is a communications professional with 25 years of experience in all facets of media and communications, including work in journalism, market and media research, media relations, public relations, strategic communications, publishing and broadcast media.
Alicia Nieva-Woodgate, Managing Director, ANW Networks, LLC. Ms. Nieva-Woodgate will serve as Education and Events Program Chair. Ms Nieva-Woodgate is a corporate communications consultant with 20 years of professional experience in creating and driving strategic in-house and agency led, PR programs. She has been a consultant to various US and international agencies, VCs, and corporations; working with financial institutions, REITs, retail, biotechnology, and high-technology companies.
Katie Delahaye Paine, Founder, KDPaine & Partners LLC. Ms. Paine will serve as Industry Standards Chair. Ms Paine is author of the recently released Measure What Matters, Online Tools for Understanding Customers, Social Media, Engagement, and Key Relationships (Wiley, March 2011). She is also the publisher of the first blog and the first newsletter for marketing and communications professionals dedicated entirely to measurement and accountability.
"The expansion of our board of directors will help to guide the foundation as it continues to grow and as we further develop our programs," stated Jen McClure, founder and president, SNCR. We are delighted to have outstanding business and academic leaders join our leadership team as we continue to strengthen our mission and pursue research and education programs that focus on the latest developments in new media and communications."
For more information about the SNCR Board of Directors, please visit: http://sncr.org/board-directors.
About the Society for New Communications Research (SNCR):
The Society for New Communications Research is a global nonprofit 501(c)(3) research and education foundation and think tank focused on the advanced study of the latest developments in new media and communications, and their effect on traditional media and business models, communications, culture and society. For more information, visit http://sncr.org.
###