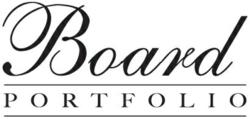 I will personally source all these opportunities for you through market intelligence, strategic negotiations, and my established networks in the business community.
Sydney, Australia (PRWEB) August 30, 2012
As the latest business trends show how more high-ranking professionals are now looking for ways to enhance their careers in an increasingly competitive job market, executive career management leader Kylie Hammond recently reveals a set of guidelines that are critical for strengthening the staying power of those who are already near or on top of the corporate ladder.
"One of the lessons we'll always remember from the recent global economic downturn is that no one is immune to a crisis," Hammond says. "We've seen how everyone—even people in high-profile positions—experience uncertainty given an unstable climate. But another lesson we've learned, and probably the most important one, is that the better prepared you are, the more you can cushion the impact, and see opportunities in the midst of ongoing challenges."
For today's CEOs, senior-level executives, senior managers, directors and other top-level professionals, this means not being complacent about their status, and to continue to strive towards improving their corporate profiles. Hammond asserts that one of the ways to do this is to build and nurture a robust board portfolio.
Hammond says that determining which organisation's board to apply to, conducting a board search and finding a board vacancy can even be more difficult and complex than applying for a new job. Moreover, the decision of which role to go for, such as membership of an advisory board or board of directors, should be considered carefully.
All these concerns can be addressed effectively if the executive signs up for a program that tackles all these issues in a strategic and integrated way. This is the heart of the Board Equity Portfolio Program that Hammond designs and develops.
"The first thing you need to do is to determine the unique board roles that match your interests and competencies," the CEO mentor says. "I will personally source all these opportunities for you through market intelligence, strategic negotiations, and my established networks in the business community."
"At the same time, you will need to redraft and re-position your CV so that it specifically addresses the important points that the board would be looking for," she says. "We will tailor your CV so that it showcases your accomplishments vis-a-vis the nature of the role you're seeking, and the goals of the organisation you're applying to."
"Once your CV gains the attention of the target reviewers, you'll be called for an interview, an event you need to meticulously prepare for," Hammond advises. "And that's one of the strengths of the Board Equity Portfolio Program—we will fine-tune your interviewing skills with coaching and specific feedback on improving performance."
Hammond's work doesn't stop after the candidate has earned a coveted board membership position—in fact, it continues, to raise the executive's profile and expand their board portfolio.
"Our core strength is our commitment and loyalty to our client," says Hammond. "We'll continue to be your close partner by keeping an eye out for opportunities you might benefit from, by networking with leading industry figures, and by providing access to insider information in your chosen field," she adds, saying these are some of the benefits of being a member of the Board Portfolio Executive Entrepreneur Club.
"Securing board appointments as a director or non-executive director is one of the most recognised ways of enhancing an already stellar career," says Hammond. "The right directorship role can showcase your leadership vision, and can be a vehicle to help you help others. It's one of the most professionally rewarding moves you'll ever make in your lifetime."