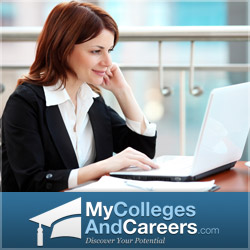 Most young adults (ages 25 to 34) who have returned to live at home are satisfied with their living situation.
Provo, UT (PRWEB) April 10, 2012
A recent Gallup Poll surveying young adults (ages 25 to 34) who live at home, found that most are satisfied with their living situation. Over the past several years, particularly since the onset of the Great Recession, those in the Boomerang Generation are regressing to the tradition that were common over 50 years ago of living with parents longer. My Colleges and Careers has found that this lifestyle choice is a perfect fit for individuals who wish to save on room and board, which is also a reason that many may choose to get an online degree.
My Colleges and Careers has created a website streamlined to help individuals such as the Boomerang Generation, who are striving to become more economical with their finances. The main goal of living with family is to save money. Attending an online college can further savings not just for those already in the workforce, but for those desiring to return to school. Often, individuals choose to live at home but don't live within the vicinity of a college. They are then stuck with choosing between paying high room and board costs to cut commuting costs, or paying high commuting costs to cut down on room and board. Thus, taking online courses can be an ideal solution for saving both money and time.
One other added benefit of earning an online degree(LINK) is that the schedule is flexible, allowing students to complete schoolwork at whatever hour of the day they are most comfortable with. Many consider online education to be a lesser form of education. This is a common fallacy. Many online schools are certified with U.S. accreditation boards and can offer degrees equal in quality to any campus school. The My Colleges and Careers website is designed to help individuals connect with accredited online schools which will allow them the freedom to live where they want, continue to work a full-time job, and reduce their transportation and tuition expenditures.
About My Colleges and Careers
My Colleges and Careers is dedicated to helping students and prospective students earn their college degrees through online degree programs. Considering that most students have other responsibilities and time commitments, My Colleges and Careers can become a great resource for those seeking a way to fit school into an already busy schedule. Through online programs, students can complete their schooling at their own pace. The tools and services offered on the My Colleges and Careers website have already assisted many students in completing their education and starting a successful career.