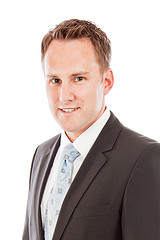 We all have a duty to the other people on the road to drive sober. Share these helpful tips with your friends and loved ones so that we can prevent unnecessary carnage on our roads this NYE Holiday.
Newtown, PA (PRWEB) December 28, 2012
Four words that will ruin the NYE Holiday: "You are under arrest."
These four words can ruin a holiday, and quite possibly a life. Drunk drivers are responsible for hundreds of deaths and thousands of injuries each year in Pennsylvania. Bucks County, PA auto accident and DUI defense attorney, Michael L. Saile, Jr., reminds all that, "alcohol-related accidents and resulting DUI arrests are a sad, but predictable by-product of the holiday season. Let's do our part to avoid them."
Each day, while people are shopping, gathering for celebrations, or attending holiday performances, someone's mother, father, child, relative, or friend will die because of the recklessness of another drinking driver. Tragically, thousands of innocent people will have to face that devastating loss during what most of us hope will be a joyful time of year. For them, the holiday season will be tainted by the loss of a loved one for years to come. Drunk driving accidents are 100 percent preventable. Driving drunk in Pennsylvania over the New Year's Holiday, may land the driver behind bars in a state prison for 3-5 years, and potentially the drunk driver will have to live with the horror that he or she caused the death of an innocent person.
Last year, PennDOT counted 428 people who died in alcohol-related crashes, and cited 32 alcohol-related crashes every day. At this rate, we can predict that in Pennsylvania, more than 25 people will die in alcohol-related crashes just during this holiday season. For 25 others, their lives will be forever changed with a DUI arrest, significant incarceration, and the knowledge that they alone were responsible for the senseless death of someone else.
As an experienced attorney, Mr. Saile meets many injured accident victims of alcohol-related crashes, who know that the accident could have been avoided, had the driver responsible for the accident simply made the wise decision not to drive after drinking. From his unique perspective, Mr. Saile also understands the ramifications of a DUI arrest on an individual and his or her family, and the resulting personal devastation that results as he or she faces legal, financial, physical and emotional struggles.
During the holiday season, whether a drunk driver has been arrested for a PA DUI, or have caused an alcohol-related accident, he or she may spend time in a hospital emergency room, jail or both, disrupting his or her life and that of family and friends. Mr. Saile suggests we all have a role to play over New Year's Eve Holiday in preventing DUI and resulting death or injuries:
Celebrating:
--Do not drink alcohol if you need to drive. Even a small amount may impair you!
--Be aware of your alcohol intake at parties and social events because you may be put in an unexpected situation where you "have to" drive.
--Always have a back-up plan: a designated driver, a taxi, or other means of transportation.
Hosting:
--Offer overnight accommodations or a safe ride home to all party-goers.
--Offer non-alcoholic drink options for people who must drive.
--Do your best to prevent an intoxicated person from driving home.
--Do not serve underage drinkers. The cost to do so is high!
Driving:
--Be extra cautious when driving, especially at night or in areas known for high accident rates.
--Be aware of others driving erratically and immediately report another driver if he or she appears to be drunk behind the wheel.
--Keep an eye on your rear view mirror for fast approaching vehicles.
--Drive in the outside lane if possible to avoid oncoming cars that drift into your lane.
The holiday season should be joyous. The Bucks County personal injury lawyers and DUI defense lawyers at Saile & Saile LLP, a family-run law firm, see first-hand the devastating effects of a DUI arrests and tragic fatal accidents on individuals and their families.
The award winning PA & NJ law firm of Saile & Saile LLP is located in Newtown – Langhorne area of lower Bucks County, Pennsylvania, just north of Philadelphia and minutes west of Trenton, New Jersey. We represent injured victims of auto accidents throughout the states of New Jersey and Pennsylvania. We also represent drivers who were arrested for DUI/DWI. We can be reached toll free at 800-860-5801.