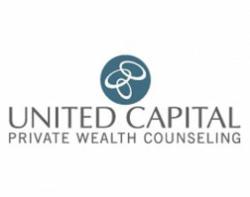 United Capital's goal is to help their clients have complete control over their financial lives
Buffalo,NY (PRWEB) November 08, 2012
Buffalo Financial Adviser services have never been as easily accessible as they are today, thanks to United Capital joining PreferredLocalBusiness.tv, a local preferred business directory that will make Buffalo Financial Advisor services immediately available to local internet searchers.
About United Capital:
"United Capital's goal is to help their clients have complete control over their financial lives," says Will Kelly, a Managing Director for United Capital. Using a variety of innovative client-centric techniques, the Buffalo financial advisors get their clients to "stop thinking about things they have no control over - like the market - and focus on the factors that they do have control over." United Capital clients are advised to focus on things like the timing of their investments, the amount that they save, and their risk factors.
United Capital uses a unique advice process to provide financial services in Buffalo. The first step is to use their Money Mind™ analyzer with a client, which helps to determine a person's mindset regarding money. This is the first step in understanding how your biases effect your decisions about money. Next, a client is taken through a patent pending exercise called Honest Conversations®. This is a process that helps United Capital's clients determine their main priorities and will change the way clients think about finances forever.
Honest Conversations® allows United Capital to first understand their clients goals and aspirations, which enables their advisers to provide custom solutions for them. Many other companies offer a universal solution that they feel is going to be equally useful for everyone," says Kelly. "Through the United Capital advice process, we help our clients individually make decisions to maximize their resources and enjoy their life."
United Capital provides outstanding care delivered by a dedicated team providing their clients the personalized treatment and attention required for stellar service. The Buffalo financial firm is eager to further reach the community, and PreferredLocalBusiness.tv happily welcomes their newest listing for Buffalo Financial Advice.