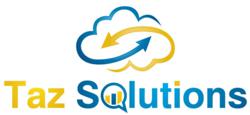 It's one of the best weekends of the year in Buffalo, and all of us at Taz Solutions can't wait to take part
(PRWEB) August 30, 2012
Taz Solutions, a leading web design and internet marketing firm in Buffalo, is proud to be an official corporate sponsor of the 2012 National Buffalo Wing Festival, which takes place Saturday, September 1st and Sunday, September 2nd at Coca-Cola Field in Buffalo, NY.
"I'm very excited about this opportunity," said Michael Tasner, CEO of Taz Solutions. "Buffalo has many long traditions, and to be a part of one of the biggest events of the summer is an honor."
As the Buffalo Wing Festival enters its eleventh year, it has been recognized as one of the best festivals in the country. Taking place on Labor Day weekend each year, the festival drew over 85,000 people in 2011, and in its 11-year history, the cooks have served up over 4 million wings. As it becomes a staple for tourism in Buffalo, the Buffalo Wing Festival has become the "Super Bowl" of chicken wing events and for chicken wing connoisseurs.
"We've been managing the Festival's social media, which has seen over 2,000 new Likes, since April and it's very exciting to see how many people are engaging with the page, and are excited to bring their friends and family out for two days of great food and to support a great city," said Mat Riexinger, Sr. Marketing Strategist at Taz Solutions.
Starting at 12p.m. and going until 9p.m. on Saturday, and 12p.m. to 7p.m. on Sunday, there will be entertainment for all ages during the entire festival. On Saturday, there is a pro-football eating challenge with Buffalo Bills' offensive lineman, Eric Wood and Andy Levitre, and on Sunday, there is the Miss Buffalo Wing Pageant, sponsored by UV Vodka.
"As a born-and-raised Buffalonian, and the owner of a Buffalo business, I'm very proud to be involved with the Buffalo Wing Festival," said Tasner. "What do people think about when they hear 'Buffalo'? Snow, more snow, and chicken wings."
There will also be live music, as Terry Buchwald, Elvis Tribute, and Pirate Dreams, Jimmy Buffet Tribute will play on Saturday, and country rock bands, Eric Houghton Band and 90 West will play on Sunday.
"It's one of the best weekends of the year in Buffalo, and all of us at Taz Solutions can't wait to take part," said Tasner. "I don't claim to be a chicken wing king, but I'm excited to try some of these flavors from people all over the United States, and the world."
####
Taz Solutions is a leading web marketing and design firm in Buffalo, NY. With full in-house video production capabilities, Taz Solutions offers 360-degree offline and internet marketing services to businesses of all shapes and sizes. For more information, visit http://www.tazsol.com, or email Michael Tasner, at Michael(at)tazsol(dot)com