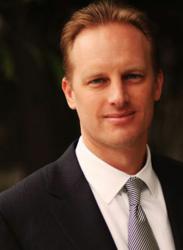 Most of us would like to think there is a group of doctor's looking after us trying to diagnose our mysterious conditions like on the television series House.
Irvine, CA (PRWEB) May 31, 2012
The Buncher Law Corporation (http://www.buncherfamilylaw.com) today announced a blog post that shares his insights on how the patient and attorney partnership can work toward successful resolution of medical malpractice cases in California.
"We don't know when malpractice will occur," says Sven Buncher, Senior Partner at Buncher Law Corporation. "We cannot predict how or when something wrong happens. And your attorney is only aware that there is a problem after the consequences of some action or inaction has transpired. That's why we rely heavily on the details from the patient's narrative of what happened."
Buncher urges that patients be proactive and record details about conversations and decisions reached with their doctors. Be specific and take special care to document any instructions regarding treatments or other activities that deal specifically with your healthcare. "Ask questions, record answers and be attentive," he comments. "Doctors take very specific notes. They record every detail about your conversation. Patients should be at least as attentive."
He also advises that patients take videos and photos of their progress, especially when dealing with long term care situations. In his blog, he notes that most of the time, there are no clear cut cases of failure; no red flags, bells and whistles going off anywhere.
"While most of us would like to think there is a group of doctor's looking after us trying to diagnose our mysterious conditions like on the television series House, the truth is that patients are frequently passed through the managed care medical system like a number (your social security number to be exact) with no name and little accountability," Buncher comments.  As a patient is passed between doctors and hospitals, there is greater chance that continuity in treatment is broken. "Sometimes, the left hand has no idea what the right hand is doing."
Adding to patient's woes, in California there is the statute known as the Medical Injury Compensation Reform Act or MICRA. In medical malpractice cases, MICRA can limit pain and suffering damages to $250,000.  However, an experienced attorney armed with enough patient input can find a way to work around the $250,000 limitation. 
"If for instance, in a particularly egregious case of malpractice, there could be an argument for fraud and battery," Buncher explains. "In such cases, if the patient has enough corroborative information, a good attorney can prove that the doctor misled the patient into believing that he had everything under control." Either way, he concludes, nothing beats a patient who is a good source of information.
 
ABOUT BUNCHER
Buncher Law Corporation is a professional, preeminent boutique law firm based in Orange County, California serving the cities of Irvine, Newport Beach, Santa Ana, Laguna Niguel, Mission Viejo, Rancho Santa Margarita, Anaheim and other communities in the area. Lead by Sven Buncher, the firm is a practical, rational and respected partner for legal matters that involve Family Law, Personal Injury and Business Litigation.
"In my core philosophy lays a simple equation," says Buncher. "Either you can live by emotions or live well. From the perspective of litigation, one can litigate every issue available, or litigate what is in your best interest. I am your counselor, representative and advisor. My task is to present the economics of justice so that you can make value-based choices and receive the satisfaction you seek. My job is to bring the factual story to the court, to prepare you so that you can achieve your goals. Armed with truth, we will succeed."
Sven Buncher has been practicing law since 1996. He is the founding attorney of the firm. His unique insight and handling of cases is in large part due to his extensive experience in practicing in a variety of areas from family law, to business litigation and personal injury.
Prior to founding Buncher Law Corporation, Buncher gained experience as a partner and associate at both large and small law firms. He has taken the best aspects of large and small firms, to form 'The Buncher Law Corporation'. Here, clients are provided very individual attention with quick and easy access to their attorneys, along with the resources of a larger firm.
Buncher drives the importance of providing each client, no matter how large or small, the highest degree of personalized services. He approaches each case with fresh eyes as if it presents novel factual and legal issues of first impression, rather than simply treating it the same as similar cases that have come along before. He emphasizes careful case management, which is vital to minimizing costs and maximizing results. The Buncher Law philosophy is to focus on customized and personalized service, but to tailor services to maximize results, save time and money.
The firm offers a highly personalized service. In the area of family law, the firm specializes in divorce, legal separations, child custody and visitation, child and spousal support, cohabitation/Marvin Actions, prenuptial agreements and other complex family law matters.
In the area of business litigation, the firm specializes in litigation for breach of contract, business buy/sell agreements, non-disclosure agreements (NDA), fraud and contract disputes and other business-related matters.
In the area of personal injury, the Buncher Law Corporation is successful in informed consent, product defect, head injuries, Legionnaire's Disease, medical malpractice and other matters where there is serious injury or death caused by the negligence of another person.
For more information, please contact Buncher Law Corp by calling 949-398-8720 or emailing info (at) buncherlawcorp.com.