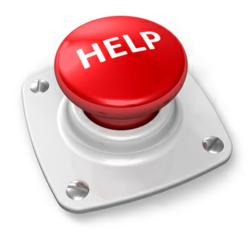 Business continuity means your company stays up and running, no matter what happens, and with today's businesses relying heavily on the Internet and other technologies, constant connectivity is vital.
Chicago, IL (PRWEB) January 28, 2012
Flood Specialists, Inc., a Chicago water damage restoration company, today announces it is helping companies large and small with emergency preparedness and continuity plans. Disaster Recovery and Business Continuity are two key components of business survival. These two components work hand-in-hand but are separate and distinct disciplines.
Disaster recovery consists of protocols and procedures that an organization follows to minimize the damage and get the facility back up and available for employees and customers. Most people consider a disaster as being weather related events like tornados, hurricanes and floods or terrorist attacks. Unfortunately, a broken water pipe, cyber-attacks, electrical malfunctions, and hazardous material spills are all disasters that require a recover plan. Engaging a qualified disaster recovery or restoration contractor before the disaster occurs, more likely assures help at a moment's notice without struggling to find and qualify a contractor in the middle of the night.
Business continuity extends the concept of disaster recovery to reflect the processes and procedures that organizations put in place to ensure that critical business functions continue, despite an event that disrupts normal business operations. This can be as simple as identifying alternate resources when employees are unable to work, or as complex as recovering servers and mainframes with network backups in the event of a system failure. Why is business continuity so important in today's business world? Because it means your company stays up and running, no matter what happens, and with today's businesses relying heavily on the Internet and other technologies, constant connectivity is vital.
Research has shown that 76% of companies experience at least one business disruption in any five-year period, and 27% have to declare at least one disaster, meaning critical systems were disabled long enough that recovery procedures had to be executed. It is not a matter of if a disaster will strike; it is a matter of when and how you will be able to deal with it.
It is important for business owners and staff to identify potential risks, figure out the costs of downtime, and choose the most effective contractor and work together to implement disaster recovery services. A direct cost could be the amount of business lost if a disaster happened. If the company realizes a certain amount of business every day, the organization can know exactly how much downtime will actually cost. Indirect costs are also very important because a company's reputation or relationships could cause customer concerns and lead them to make temporary or even permanent vendor changes.
Awareness of these factors highlight how companies that have effective plans can quickly recover from a disaster, which can be a competitive advantage and an opportunity to take revenue and market share from companies that cannot. In addition, a key to a comprehensive plan is ensuring that critical staff can work remotely in the event of a disaster. This includes telephone and broadband Internet to facilitate communications between employees and management and the ability to be in contact with customers and prospects without interruption.
By pre-selecting our qualified Disaster Mitigation/Disaster Restoration Contractors, you know in advance who to call, what our skills are, and what our reputation is - so that middle of the night disasters do not end up being a complete nightmare!
About Flood Specialists, Inc.:
Flood Specialists, Inc. is one of the largest providers of fire & water damage restoration services in Chicago, IL and surrounding communities. They are IICRC certified and members of the Restoration Industry Association. Visit http://floodspecialists.com for more information on water damage, or follow us on Twitter.
# # #