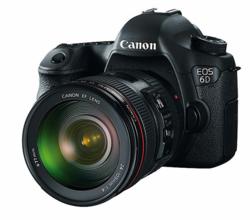 Edison, New Jersey (PRWEB) September 28, 2012
BuyDig.com, the Internet's Digital Superstore, is proud to announce its value-added service and customization of kits for a wide selection of cameras. BuyDig is expanding its offerings on included free memory cards – between 4 gigabytes and 32 gigabytes in storage capacity -- with many of its cameras from Canon, Nikon, and Sony including point-and-shoots and single-lens reflex (SLR) camera systems. Beyond these memory cards and free shipping, BuyDig is also offering free carrying-cases with select models of its cameras. Lastly, BuyDig also offers free overnight shipping on most of its DSLR cameras – another way in which BuyDig works to help customers save money in these cost-cutting days.
In addition to the free memory cards, BuyDig will also be among the first online retailers to offer the latest cameras from Sony and Canon. Available for pre-order on their website, BuyDig has the Sony Alpha SLT-A99V 24.3 Megapixel SLR Digital Camera, the Sony Cyber-shot DSC-RX1 24.3 Megapixel Exmor CMOS Digital Camera, and the Sony Alpha NEX-6 16.1 Megapixel Digital Camera. Information on these cameras, including their features and pre-order information, can be found at the BuyDig Blog. Also found on their blog is information concerning the features and pre-order availability for the all-new Canon PowerShot G15, Canon PowerShot S110, Canon PowerShot SX50, and the Canon EOS 6D.
BuyDig is hosting an HP Beats promotion from now until September 29. Customers who order an HP computer with Beats Audio built-in (purchased with Beats headphones) will receive an instant $50 rebate. The Beats headphones are part of an elite line of sound gear which allows the listener to hear the music the way that the artists intended for it to be heard.
For customers looking for great savings on great televisions, BuyDig offers free 3D glasses and free wall mounts on select Samsung 3D WiFi LED HDTVs and LG 3D Smart HDTVs. For the consumer who wants to have larger-than-life parties this football season, these televisions with the free accessories are a bargain that is hard to beat. Both the Samsung and the LG TVs allow for easy streaming video to or from a computer, smartphone, tablet, or other device meaning that, with a simple to install free app, customers can watch their favorite television shows or movies in any room and from any angle!
Lastly, to promote its television line-up BuyDig has just announced the beginning of its BuyDig Prime Time Fall LG HD TV Giveaway. Entrants for this sweepstakes have to visit the BuyDig Facebook sweeps page, Like it and provide their email address for the chance to win a 32" LG LED HD television set. Entrants can increase their number of entries by sharing the sweepstakes with their friends on Facebook.
BuyDig is dedicated to bringing its customers the latest news in the world of technology and consumer electronics. BuyDig has also been a long-trusted online provider of some of the best value in consumer electronics. To help its customers get the best price for the best gear, BuyDig offers free shipping on most of its products.
About BuyDig:
BuyDig.com is a family-owned and operated online retailer based in Edison, New Jersey. Founded in 1983 under its parent company, Beach Trading Co. Specializing in selling digital cameras, electronics, computers, tablets, audio/video, home and garden, kitchenware and more, BuyDig has worked to become the Internet's #1 electronics superstore. BuyDig partners with many of the major CE manufacturers such as Canon, Samsung, Sony, HP, SanDisk, and Toshiba to make consumer technology and electronics affordable and available to the widest market possible. BuyDig also offers free shipping on most products as well as a 45-day return policy on items purchased from their store. By combining legendary customer service with a philosophy of providing more for less, BuyDig.com has earned its reputation as the premier destination for consumer electronics.