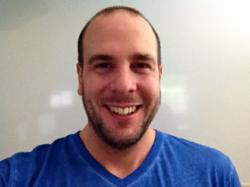 'Providing more than what customers pay for' and the affordable deals, these are the main elements of the latest update...
Sydney, Australia (PRWEB) August 13, 2012
"Providing more than what customers pay for" and the affordable deals, these are the main elements of the latest update from James Schramko, online marketing expert and CEO of SuperFastBusiness.com. Customers learn about the great provisions of affiliate site BuyWithBonus.com and the budget-friendly deals of VREdirect.com, and how they can get truly get the best value for their money through these sites.
With regards to BuyWithBonus.com, Shramko explains, "What we do with that site is we review products and services and we mention the ones that we think are good and then we offer a bonus to you if you go along there and make a purchase. Now what we do on the background is we continually check the reviews to make sure that they're still valid and they're still good."
It's imperative to keep Internet marketing reviews relevant. Schramko and his team took down a few the previous week because they were no longer the best value compared to what's in the market. This is why he advises customers to check the site from time to time because the site is regularly updated to accommodate the latest provisions and modifications affecting online marketing.
Apart from the reviews, new bonuses are added to the site on a regular basis as well. "We've added a mindset training bonus, we've added a conversions bonus, we've added an affiliate marketing bonus and we also have a content bonus coming up…" promotes Schramko. Customers get to choose any of these bonuses (which will definitely serve their internet marketing efforts maximally) for every product they purchase through BuyWithBonus.com.
As for virtual real estate, VREdirect.com recommends pre-owned websites priced at $299. These websites for sale, according to Schramko, "…are WordPress sites with original content, with unique design that are indexed, and in many cases have rankings even on the first page of Google and quite a few of them have backlinks."
To those who are wondering why such working and already valuable sites are for sale, Schramko simply states, "It's because we can't possibly go and develop all of the domains we own which number over 2,000."
For more informative updates regarding internet marketing strategies from James Schramko, subscribe to http://www.superfastbusiness.com.