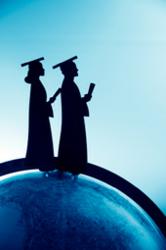 Addressing the areas of the most importance to students, we're finding several high-value schools for the money.
Kirkland, WA (PRWEB) January 11, 2012
SR Education Group's site, Guide to Career Education, has released its annual list of the top career colleges. As one of the few education portals to actively calculate the rankings of online schools, the data presented in their list is significant to many institutions and students. The list includes loan repayment rates and average rate of student retention when tabulating final scores.
Additional metrics used to determine rankings include whether or not the school was a for-profit or non-profit university, cost of tuition, student reviews of schools, and whether or not the school was regionally accredited (only regionally accredited schools were included in the rankings). A number of statistics were gathered from The National Center for Education Statistics (NCES), part of the U.S. Department of Education.
The top rank went to Cortiva Institute, followed by Harding University, Western Governors University, Central Michigan University, and Madison Media Institute. Other schools that were featured, but just below the top five were Iowa Central College, University of Maryland University College, and Daytona College.
With rising economic concerns in the United States, many students are considering career college and vocational programs to obtain higher degrees, as the classes tend to offer a more flexible schedule and specialized training. Though gaining popularity, career training schools are often met with skepticism from potential students. SR Education Group aims to alleviate these doubts by making the schooling process more transparent. Jimmy Lin, SR Education Group spokesperson, says of the rankings, "Addressing the areas of the most importance to students, we're finding several high-value schools for the money."
Guide to Career Education is one of the top education portals on the Web, offering extensive information on vocational and career-oriented learning, careers, reviews written by actual students, and pages where students can directly contact schools to get more information. To see the full list of rankings, visit Guide to Career Education's 2012 Top Career College Rankings.
SR Education Group is based in Kirkland, Washington. For more information, please contact Alan Handford, 425-605-8898 or email alan(at)sreducationgroup(dot)org.
# # #