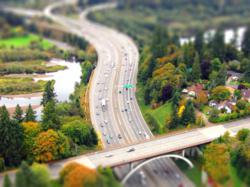 We see that European customers book their car hires well in advance of their trip to the USA. This ensures they will get the best price and avoid possible shortages.
Scottsdale, AZ (PRWEB UK) 3 April 2012
European visitors to the USA have a new Internet opportunity to hire cars with all-inclusive packages at DiscountUSACarHire.com. The website offers this exclusively to residents of European countries. The American developers negotiated with their nationwide rental partners, then applied past vacation car hire business proficiency, to launch the unique, bundled travel product this week.
Robert Harrison, owner of DiscountUSACarHire.com recognised, via comments coming to his popular U.S. vacation rental car sites, that foreign visitors prefer all-inclusive hires when they travel in America. Robert's associates worked to assemble a bundled programme for European residents at a discounted price. It's one that's often lower than those offered to American drivers requesting basic rentals.
Until now, European travelers to the United States who wanted a fully inclusive car hire booked through a website or travel agency outside America. These entities often collect fees in advance by agents possibly unfamiliar with U.S. cars and airports, or its cities and climates.
With this week's official launch of Discount USA Car Hire, European residents may now book their all-inclusive car hires with Americans who hold more than a decade of experience partnering with major car rental companies, and who continually offer the most affordable rental autos on the Internet.
Discount USA Car Hire's all-inclusive methods are straightforward and hold no surprises for the travel budget. The low-priced rates are fixed and do not fluctuate during holidays. Each rental car company, not the website, handles payment directly with its customer at the hire counter.
Renting an auto through the new website is simple. European customers requesting an all-inclusive quotation from Discount USA Car Hire receive a detailed email from a reservation specialist who personally compares rates and offerings from several major car companies, based on the customer's responses on their quote form. The email lists the selected vehicle company, late-model vehicle choice, and number of allowed drivers, as well as all necessary insurances and rental fees. The customer never pays a booking fee, of any kind, to the web-based company. The customer is free to review the quote, follow through to book the guaranteed reservation, or not. Cars are available to rent in all 50 states.
The website includes additional perks for its customers. They may receive a full tank of petrol, depending on their preferences. Another option, frequently denied to U.S. drivers, is freedom to drive across state lines, and into Canada. Mileage is unlimited. Cancellations and changes to the reservation are always free.
Visiting this website, has additional benefits, whether one hires a vehicle or not. Friendly traveler information can be found throughout its pages. From an extensive FAQ, to short descriptions and holiday suggestions, the website encourages visitors to explore America.
Robert Harrison is delighted with the initial response to this new website as he witnesses quotes converting to reservations. Harrison said, "We see that European customers book their car hires well in advance of their trip to the USA. This ensures they will get the best price and avoid possible shortages."
The ongoing success of the partnership Harrison enjoys with U.S. car rental companies makes this new enterprise possible. For European visitors, the benefits of DiscountUSACarHire.com (and incorporated peace of mind) will contribute to more enjoyable USA business trips and holidays.