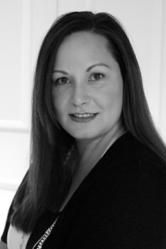 Kami brings to Cerius solid insight into the range of issues surrounding executive-level challenges that companies face today. She is perfectly suited to be a trusted and innovative adviser for our clients
(PRWEB) November 27, 2012
Cerius Interim Executive Solutions has expanded its management team with the addition of staffing executive, Kami Ames, as Regional Vice President for northern California.
In her role as Regional VP, Ames is responsible for sales and client solutions in the region. Ames has held sales management and staffing roles with Randstad, Accountants Inc. and ADP.
"Kami brings to Cerius solid insight into the range of issues surrounding executive-level challenges that companies face today. She is perfectly suited to be a trusted and innovative adviser for our clients", said Pamela Wasley, CEO.
Historically a high percentage of companies in the U.S. have used temporary or contract workers for seasonal adjustments to their workforce. In recent years, however, companies have begun to alter their view of the contingent workforce – seeing it more as a strategic asset that enables flexibility. The type of part-time worker that companies are hiring is evolving, too. More companies are choosing to bring in mid-level and C-level executives for a temporary period to fill gaps and to lead important initiatives when there is a lack of bandwidth or expertise in the existing executive staff.
About Cerius Interim Executive Solutions. As one of the largest providers of interim executives in North America, Cerius has a pool of over 800 senior executives from Operations, Finance, Sales, Marketing, Manufacturing, IT, Engineering and Human Resources. These part-time executives are available to step into companies on short notice to fill a sudden gap in leadership, to run a key initiative, or to provide specialized skills and knowledge for a temporary period of time. Cerius serves clients of all sizes from virtually every industry. Cerius is headquartered in Irvine, California with offices in Los Angeles, Washington DC, Philadelphia, and San Jose. http://www.ceriusinterim.com, (949) 250-0500.