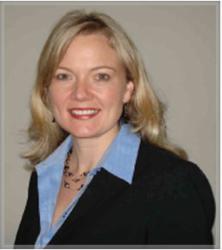 take pictures as proof or evidence of the quantity and condition of the items donated
Colorado Springs, CO (PRWEB) December 31, 2012
Charitable contributions must be made to qualified charities and taxpayers must maintain proof in most cases. Typically any organization that has received a tax exempt status is a qualified charity, yet churches and other religious organizations might be exempt from this IRS requirement. Organizations and foundations which exist to promote education, science, literary works, prevention of animal cruelty, etc. are considered charities as well.
At times it is easier to consider who is not a qualified charity- social and sport clubs, labor unions, chambers of commerce, groups ran for personal profit, lobbyists, HOAs, individuals and political groups, among others. In addition, the value of a taxpayer's time, services and blood, and the cost of raffle, bingo or lottery tickets are not considered deductible charitable donations. These are specifically prohibited in IRS publications.
Taxpayers cannot earmark the donation either. For example, a taxpayer's son goes on a charitable trip with a local church. If the donated money is earmarked specifically for the son's expenses that contribution is not tax deductible. But if the taxpayer says that he or she prefers the donation to go to a certain person and understands the charity has full authority to use the money as they wish, the contribution can be deducted.
To value a donation, the IRS offers some general information about household items and clothing, and provides more specific information on cars, boats, airplanes, jewelry, art, real estate and patents. Both Goodwill Industries and the Salvation Army have online resources to help taxpayers determine the value of their donation.
eBay and craigslist can also be a good resource to show the fair market value of items that perhaps aren't easily valued. For example, a taxpayer donates a washing machine he or she can prove the fair market value by finding one or two listings of the same item on eBay or craigslist. Another suggestion is to take pictures as proof or evidence of the quantity and condition especially if the donation is more expensive such as appliances, books and furniture.
Cash contributions include those paid by cash, check, electronic funds transfer, credit card, payroll deduction and text messages. A cash contribution cannot be deducted, regardless of the amount, unless the taxpayer has a financial record showing the name of the organization, date and amount, or obtains a written statement from the organization.
The financial record can include a canceled check, bank statement and credit card statement showing the organization, date and amount. For payroll deductions, a paystub or a W-2 showing the amount is sufficient. And for cell phone or text donations, the IRS is allowing copies of phone statements if it shows the organization, date and amount. The days of donating $20 a week to church, and then deducting $1,040 are long gone. Since 2007, taxpayers must have a receipt for every dollar donated.
The Watson CPA Group is a progressive tax consultation and preparation firm embracing internet technology to provide worldwide tax service from offices in Colorado USA. A secure online Client Portal allows remote taxpayers to exchange financial information, tax documents and tax returns saving valuable time and resources.
Since 1997, they are a team of Colorado Springs CPAs preparing individual and corporate tax returns for a flat fee, and specializing in LLCs, small business and corporate taxes, pilot and flight attendant tax deductions, per diem deductions, rental property owners and expat tax clients.
For more information visit http://www.watsoncpagroup.com