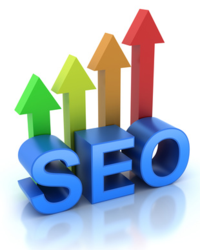 Knowing which domain to buy could easily be argued is 60% of the equation. You have to do keyword research on your niche if you are ever going to be successful, says Matt Gerchow, founder of NicheTrafficBuilder.com.
Sarasota, FL (PRWEB) July 04, 2012
One of the most challenging elements towards setting up any website is finding a suitable URL that is available for purchase. As the popularity of the internet only continues to grow, it can be challenging to find URLs that are available which reflect the content and subject matter that the site should be about. For those trying to set up websites, there is nothing more frustrating than typing in various URL ideas, only to discover that none of them are available. For years, these individuals have searched for a tool that would simplify this process and make it quicker and easier to find a suitable URL for their websites.
Today, NicheTrafficBuilder.com has announced that they have created a tool that will allow individuals to check URL availability more easily than ever. The greatest factor about this new tool is that it updates all of URLs on a real time basis. This means that individuals can have updated information up to the closest second without having to wonder if a domain has been taken or whether it is still available. This is particularly a great help towards individuals who are seeking to set up a large number of websites that provide information about the same topic. Those who are seeking to find available domains will have the ability to search via the use of domain name or by keywords. Instead of risking the chance of investing in a domain name that may not provide the best results, individuals will be able to see if they can invest in a more popular domain name, such as the many .com options that are available but often overlooked.
In addition to this new tool, NicheTrafficBuilder has also created and provided a video presentation designed to bring more insight into the creation of websites and gaining success on the internet. It is an essential video for those who are about to set up their website for the first time or even those who are more experienced with website but want to learn tips and tricks towards improving their traffic. The video details a large amount of information about how SEO is being handled and how sites can use it to its full advantage. Ultimately, these are the greatest factors that must be mastered and implemented into any website if individuals want to see their websites succeed. To learn more about website domains and which options are currently available, visit http://www.checkurlavailability.net for more information.