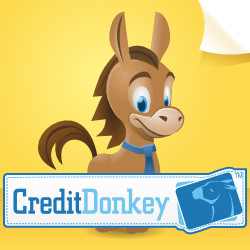 China will be the biggest market for credit cards by the next decade
Los Angeles, CA (PRWEB) February 17, 2012
As China's next leader-in-waiting visits America, CreditDonkey.com, a credit card comparison website, released a new infographic comparing the two countries.
Infographic: http://www.creditdonkey.com/china.html
China will be the biggest market for credit cards by the next decade, according to recent media reports.
"China's recent decision to relax its grip on the consumer credit market and grant the first American bank permission to issue credit cards signals an opportunity for Chinese consumers and American businesses," says Charles Tran, founder of CreditDonkey.com.
Visit CreditDonkey.com for the full infographic on China vs US economy, including consumer perceptions, opportunities and the real facts.
American consumers can visit CreditDonkey.com to compare the best credit card deals. CreditDonkey.com publishes credit card reviews, deals and tips to help Americans make informed credit decisions.
###