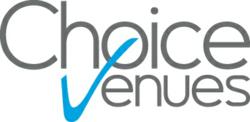 Once you've submitted your enquiry, we'll be in touch to check any further details within 24 hours.
Melbourne, Victoria (PRWEB) May 30, 2012
In a continuous pursuit to serve better, Choice Venues has added a Quick Enquiry page to its website's selection of helpful options for a quick and fuss-free venue search. This time efficient feature allows clients who are pressed for time to find function centres with ease.
"We would be delighted to recommend suitable conference venues or function venues for your event," states Choice Venues founder and account manager Hayley Trewhella. "Simply complete a quick enquiry and we'll be in within 24 hours to discuss your venue requirements." It's the company's policy to reply to enquiries within the same business day that the team receives them.
The Quick Enquiry page has a short series of fields to be filled out including the basic particulars such as the enquirer's name, phone number, company name and email address. Optional are the fields for the date and the location of the event as well as a comment box for additional details. It will take no time for people to leave their details for a quick response. "Once you've submitted your enquiry, we'll be in touch to check any further details within 24 hours," assures Ms. Trewhella.
Alternatively the website also has a Detailed Enquiry page where people can specify many more details such as event type, start and finish times, number of guests, budget guidelines and audio visual requirements. People can simply choose the form which suits them best. In addition to the enquiry pages, ChoiceVenues.com.au also provides an online Venue Finder, which people can use to find potential conference venues and then make a shortlist of the ones they like to be submitted with their enquiry.
Launched in 2010, Choice Venues is the brainchild of Ms. Trewhella. "I've created a simple alternative to finding and booking a function venue. By offering my personal guidance and expertise, you're guaranteed to make an informed choice. Plus, since it's a free service, you aren't risking anything by booking through one of the most trusted sites in the industry," she points out. "Planning an event is an exciting time; I look forward to getting yours off to a flying start."
About Choice Venues:
If you're looking for conference venues and function centres throughout Australia, including in Melbourne and Sydney, don't waste your time searching the traditional way. At Choice Venues, they offer the easiest and most effective way to find the perfect venue through their free Venue Finder service. Visit http://www.ChoiceVenues.com.au.