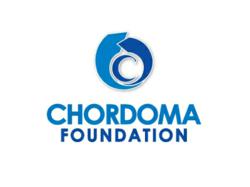 "Our finding that this variation is associated with a five-fold increase in the risk of developing chordoma is remarkable in cancer genetics," explains Dr. Adrienne Flanagan.
Durham, NC (PRWEB) October 15, 2012
A genetic variation possessed by 40% of the population is associated with a five-fold increase in risk for developing chordoma, a cancer that strikes the bones of the skull and spine.
A team of scientists at University College London (UCL), Royal National Orthopaedic Hospital (RNOH), and the Wellcome Trust Sanger Institute in the UK found that over 95% of European chordoma patients have a single letter variation in the DNA sequence of a gene called brachyury. The team found that people with the altered version of the brachyury gene are over five times more likely to develop chordoma than the general population. The increase in risk of developing chordoma caused by this alteration in brachyury comes close to the increase in risk of developing breast cancer caused by mutations in the BRCA1 and BRCA2 genes.
The results, published October 14, 2012 in the journal Nature Genetics, are the latest outcome of the Chordoma Genome Project, a collaborative effort funded by the Chordoma Foundation, which aims to catalogue all of the genetic changes that drive chordoma in hopes of identifying new targets for treatment. The Rosetrees Trust and Skeletal Cancer Action Trust (Scat), UK provided additional support for this research.
Chordoma is a rare and devastating form of cancer. It frequently returns after surgery, and is resistant to radiation and conventional chemotherapy. Most patients ultimately succumb to their disease after an average of seven years. No drugs are approved to treat chordoma, and, until recently, little was even known about the biology that drives chordoma.
"Our finding that this variation is associated with a five-fold increase in the risk of developing chordoma is remarkable in cancer genetics, as almost all other genetic variants associated with cancer cause only a modest (less than two-fold) increase in risk," explains Dr. Adrienne Flanagan of UCL and RNOH, who led the study. "This study makes a strong case that this particular variation in the brachyury gene contributes significantly to the development of chordoma in nearly all patients. It is a major step forward in our understanding of how chordoma develops, and can open the door to the development of an effective, targeted treatment."
Brachyury is a gene of emerging significance for cancer. In addition to chordoma, it has recently been implicated in other types of cancer, including colon cancer and lung cancer. It is highly expressed in nearly all chordomas as well as a number of other cancers, but not in normal tissues. Most notably, in 2009, scientists found that inheriting an extra copy of brachyury is responsible for causing familial chordoma. Individuals with familial chordoma receive three copies of this gene rather than the two copies normally inherited, one each from mother and father. This latest finding confirms that the brachyury gene also plays a central role in the more typical sporadic (non-familial) version of the cancer.
Recently, Dr. Flanagan and colleagues demonstrated that genetically 'silencing' brachyury stops the growth of chordoma cells in laboratory experiments. In a paper published in the current issue of the Journal of Pathology, they also showed that brachyury acts as a master regulator of a network of molecules that contribute to uncontrolled growth of chordoma cells.
"Understanding the genetic underpinning of chordoma is a key step in the Chordoma Foundation's research roadmap," said Josh Sommer, Executive Director of the Chordoma Foundation. "This discovery is an encouraging outcome of the Foundation's investment in the Chordoma Genome Project over the past three years. Finding a single genetic change that is so frequent in chordoma creates exciting opportunities to pursue therapies that target the defining nature of the disease."
Upcoming research will focus on understanding why the alteration in brachyury is so critical for chordoma development, and what other factors are at play. Answering these questions may enable scientists to develop an effective treatment that reverses or blocks the effect of the alteration. Efforts are underway in the Flanagan lab to develop a means of inhibiting brachyury and the pathway of molecules it controls in cancer.
The research team is currently poised to launch the next phase of the Chordoma Genome Project, which will attempt to determine what actually triggers the development of chordoma once the brachyury variation creates the predisposition. This project is set to start as soon as the Chordoma Foundation can raise $47,000 to fund this work.
About the Chordoma Foundation
The Chordoma Foundation was established in 2007 to accelerate the development of effective treatments and ultimately a cure for chordoma, a devastating bone cancer of the skull and spine. The Foundation strategically funds research, distributes biological materials needed for research, and facilitates communication and collaboration among scientists and physicians.
Since 2009, the Foundation has funded the Chordoma Genome Project, a collaboration between researchers at the Wellcome Sanger Institute, University College London, and the Royal National Orthopaedic Hospital, which aims to uncover systematically all of the genetic changes that drive chordoma and thereby identify targets for treatment. Upcoming Chordoma Foundation research efforts will attempt to determine how the recently discovered genetic predisposition contributes to the development of chordoma, and exploit this discovery to develop targeted therapies for chordoma. To learn more about the Chordoma Foundation and what you can do to help, please visit http://www.chordoma.org