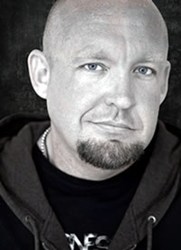 Personal training and internet marketing have been blessing for me.
Saint Louis, MO (PRWEB) December 05, 2012
Chris McCombs wins the coveted "Merchant Spotlight Award" from 1AutomationWiz.com beating out other competitors after demonstrating and excellence in ecommerce automation while using the 1AutomationWiz.com shopping cart software system.
The 1AutomationWiz "Merchant Spotlight Award" focuses on merchants selling their goods and services online and who are recognized for doing an outstanding job in one or more of the following areas:

Increased sales and / or email subscribers in a short period of time
Demonstrated an outstanding web integration of the 1AutomationWiz system
Consistently provides exceptional customer service and or products to their customers.
"It's really kind of a big deal a merchant like Chris to win this award," says Don Schnure, president of 1AutomationWiz.com. "He doesn't run a traditional ecommerce store but rather a hybrid of social media driven sales and excellent direct marketing principles," continues Schnure.
For its part the California based fitness marketing training company KickBackLife.com earned its Merchant Spotlight Award in all three different categories.
"This award validates my conviction that we are doing it right. When I help trainers, and they help more people get into shape, and then those people inspire others, there's a ripple effect," said McCombs who reports having helped over 1,000,000 people directly and indirectly live happier and healthier lives."
In recognition of his hard work, determination and commitment to customer satisfaction, 1AutomationWiz is proud to present the Merchant Spotlight award to Chris McCombs and his web site KickBackLife.com.
When first starting out, McCombs admits he didn't know anything about Internet marketing when he started his training business. "I'm a total non techie, WAY non techie, yet I make all my money online today! I've used since day one to process online sales, send email offers to my ever-growing list of customers and manage my affiliates," says McCombs.
One of his favorite software features is the no hassles one-click upsell feature. McCombs says this feature often helps him double his revenues on his promotions.
Chris currently promotes several popular info-products including his Fitness Contests & Challenges, Done For You Fitness Promotions and Group Training Profits.
About KickBackLife.com
Launched in 2008, KickBackLife.com is an information marketing firm catering to the "Personal Trainer" industry. Through its training courses it has helped over 1,000,000 people directly and indirectly live happier and healthier lives.
For more information about Chris McCombs, visit:
http://www.kickbacklife.com
facebook.com/chris.mccombs
Support: 877-370-2576
About 1AutomationWiz.com:
An award-winning, easy-to-use all in one shopping cart and email marketing service that combines a simple user interface that makes non-technical people look like ecommerce marketing rock stars!
http://www.1AutomationWiz.com
11939 Manchester Rd
St. Louis, MO 63131
800.671.3871
Visit our blog at http://www.1automationwiz.net
All organizations using the 1AutomationWiz.com shopping cart ecommerce system eligible to submit nominations – public and private, for-profit and non-profit, large and small.