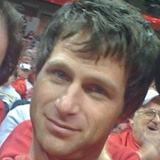 "We are excited to have Chris on our team," says Dan Costello, Founder and CEO of Acumium. "Chris' marketing experiences in helping his former company grow from an offline brand to a well-known online brand within the association industry will be an asset
Madison, WI (PRWEB) April 24, 2012
Acumium, a solution provider who helps businesses grow online through their content management and eCommerce platforms is pleased to announce the addition of Christopher Uschan as VP of Sales and Marketing to the leadership team.
Despite being new to Acumium, Uschan is no stranger to providing online solutions to organizations. He brings 15 years of experience and leadership that encompass technical product development, content marketing, branding, online communities, social media and business development. In his new role, Christopher will lead the sales and marketing initiatives while co-leading Acumium's online marketing services (AcumiumEngage) for its clients with Jyll Rademacher (COO).
"We are excited to have Chris on our team," says Dan Costello, Founder and CEO of Acumium. "Chris' marketing experiences in helping his former company grow from an offline brand to a well-known online brand within the association industry will be an asset in growing Acumium's online brand. His leadership around online marketing allows us to further expand our services and help our client base grow their business online."
Uschan, who earned his B.B.A. in Management Information Systems from the University of Wisconsin, Eau Claire started his career with Omnipress, a leader of print and online publishing for associations. As the Director of Marketing, Uschan pioneered his former company from traditional printing to an array of online services, making them a major national supplier. He also co-founded and lead Engage365, an online community for event professionals.
Jyll Rademacher, COO of Acumium indicates, "Chris is a very energetic and entrepreneurial marketer who brings great ideas to every situation." She continues to say, "He is a charismatic leader with high standards for success which will be good for our internal growth as well driving advancements in our services and platforms our customers use daily."
In addition to Uschan, Acumium has recently added a few others to their team. This includes PHP and Dot Net developers to support the growth and client needs of their online eCommerce platforms. Acumium also added an internet marketing specialist to strengthen their online marketing services – Helping their clients research, optimize and grow their online businesses.
"Acumium is a great company who helps businesses advance online. To be a part of this team, helping our clients grow, is an exciting next step in my career," says Uschan.
About Acumium
Founded in 2001 and based in Madison, Wisconsin, Acumium is a technology and marketing savvy group of professionals who are committed to growing businesses online. They partner with businesses to provide online strategic consulting and marketing as well as building, monitoring and supporting client websites on their Content Management System (CMS) and eCommerce platforms that enable their customers to manage and grow their businesses more effectively. To learn more about Acumium, visit http://acumium.com or email sales(at)acumium(dot)com.