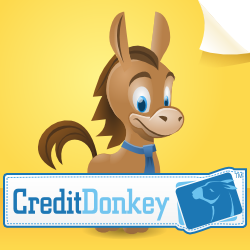 Los Angeles, CA (PRWEB) September 18, 2012
With the nationwide college affordability debate continuing to gain public attention, CreditDonkey.com is saving busy potential college students and their parents time by gathering information and laying out the facts so they can determine what type of college program (if any) makes the most sense for their wallet.
Titled "College: The Best (And Most Expensive) Years of Your Life," the detailed infographic includes a wide array of factoids including U.S. tuition costs, room and board expenses, financial aid, student loans, student debt and the FAFSA.
"We wanted to get all of the facts out to would-be students and their parents," says Charles Tran, founder of CreditDonkey, a credit card comparison and financial education website. "As the college affordability debate moves forward, the arguments are becoming more emotional and often omit the necessary facts, making it difficult for families to know what scenarios truly make the most sense for their financial picture."
View Full Infographic: http://www.creditdonkey.com/college-expenses.html
The infographic also reveals college student and graduate behavior when it comes to the debt accumulated during college (with many of the results being the opposite of what you may expect), including:

Percentage of students who have charged purchases to credit cards knowing they won't be able to pay the bill
Percentage of students who pay off their credit cards in full each month, and the percentage whose family members pay instead
Student loan default rates broken down by institutional type
College students and parents can visit http://www.creditdonkey.com/student/ to find student credit card deals and helpful financial tips. CreditDonkey publishes credit card reviews, deals and tips to help American consumers make informed decisions about credit.