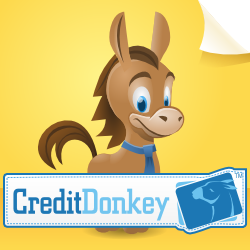 Los Angeles, CA (PRWEB) April 26, 2012
CreditDonkey.com, a credit card comparison site, announces a series of infographics to help college students on the road to college and success.

Problem: With the economic downturn and the cost of higher education soaring, many prospective students ask themselves, is college worth it?
Solution: Higher Education: Economic Boon or Bubble illustrates what a college education is worth today. While investing in a college education has long been shown to increase earnings over a lifetime, the infographic illustrates the additional impact of demographics, such as gender and race.
Problem: With the debt of the average college freshman soaring, many college students are turning to credit cards. Over 50 percent of college students have more than 4 credit cards.
Solution: College Student Guide to Credit Cards shows how to avoid student debt with tips on navigating the world of student credit cards and their alternatives.
Problem: Rising student loan debt and record high unemployment among young adults have made establishing good credit more challenging than ever.
Solution: How to Build Credit for Students illustrates step-by-step instructions for establishing good credit.
"With potential employers, landlords, insurance companies and even cell phone companies using credit to evaluate applicants, learning how to build credit is a vital lifelong skill," says Charles Tran, founder of CreditDonkey.com.
The folks at CreditDonkey have published an entire library of infographics and articles with college students in mind. These resources can be accessed easily at CreditDonkey.com.
College students, parents and prospective students can visit CreditDonkey.com to learn what they need to know to make informed credit decisions. CreditDonkey.com publishes student credit card reviews, deals and tips to help people save time and money while overcoming college financial hurdles.