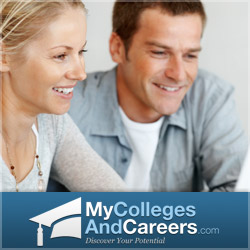 CNNMoney Reports College Room and Board Costs Skyrocketing, Making Online Courses a More Ideal Route for Students
Provo, UT (PRWEB) April 03, 2012
CNNMoney reported on March 27, 2012 that college room and board costs were getting higher than ever. Data shows that these costs have risen significantly faster than the rate of inflation over the past 20 years. My Colleges and Careers offers a solution to rising college room and board costs by helping students find online colleges and universities where they can earn their degree through a virtual program with no physical attendance required.
The data reported by CNNMoney showed that the yearly cost of room and board for undergraduates is $9,200 for public universities and $10,500 for private universities. One of the easiest ways to cut costs, according to one of the research sources from the article, is to reduce the amount of money put towards a meal plan. Most students spend nearly half of their food expenses in places that are off-campus. Since students are spending a good chunk of money off campus anyway, the article suggested that they might as well dispense with items such as meal plans that they won't use. Another option that My Colleges and Careers suggests is to dispense with the entire cost of a traditional school and enroll in an online university or online courses. Not only will this reduce room and board costs, but it will reduce other costs such as transportation, books, and in many cases even tuition.
My Colleges and Careers has developed their website to help students find the best online school to fit their educational interests. First, website users can use the "Find Degree Now" box to enter the field and degree they are interested in. Then they will be connected to the top online schools that offer that degree. In addition to this, there are hundreds of pages describing the various careers, salaries, and 'how-to's for each. The online education blog hosted by My Colleges and Careers also publishes regular articles from industry experts. These experts share advice about careers, school, and how to make the most of the college experience. Finally, one of the most valuable benefits of online schooling is that students will be able to carry on full-time work while they plug away at their degree. My Colleges and Careers is committed to the idea that more education means greater job satisfaction and a higher quality of life for all those who have the self-discipline to earn a college degree.
About My Colleges and Careers
My Colleges and Careers is dedicated to helping students and prospective students earn their college degrees through online degree programs. Considering that most students have other responsibilities and commitments, My Colleges and Careers can become a great resource for those seeking a way to fit school into an already busy schedule. Through online programs, students can complete their schooling at their own pace. The tools and services offered on the My Colleges and Careers website have already assisted many students in completing their education and starting a successful career.