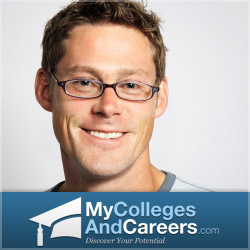 Compared to just a few months ago, college graduates are more optimistic about their future.
Provo, UT (PRWEB) March 06, 2012
Recently graduated college-degree holders have been the focus of many discussions about unemployment and the difficult economic situation the country is facing right now because of their susceptibility to having higher unemployment than most. However, a recent Pew Research Study shows that compared to just a few months ago, college graduates are more optimistic about improvements for the future. My Colleges and Careers, as a portal for online education, has designed a website that will help college students earn their degree and be prepared for employment in the future.
This month, 52 percent of college graduates say they expect the economy to improve, while 36 percent expect no change. Just a few months ago in December, data from this same survey showed that only 29 percent of graduates thought the economy would be better in a year and 52 percent thought it would stay the same. As a gauge of how much optimism for economic improvement has improved for college graduates, out of all individuals surveyed, only 44 percent said they expect conditions to improve. While this is 10 percent more than it was a few months ago, it's still smaller than the number of college graduates with an optimistic view. This indicates that college-degree holders have more hope and confidence in their futures. Whether this is due to economic indications or to the fact that degree-holders feel themselves to be more qualified, remains to be seen. My Colleges and Careers, in efforts to help individuals' gain career confidence, provides tools that can guide students toward online degree programs. Having an online degree will most definitely increase confidence for job hunters.
Finding a high-quality and accredited online college is no easy task. This is why My Colleges and Careers has created a variety of website tools that can steer degree-seekers towards schools that will best fit their needs. Online courses offer several things that campus schools cannot—such as lower travel expenses and a flexible schedule. It doesn't matter if an individual wants to earn an online Ph.D. or simply a certificate in a technical field, My Colleges and Careers website tools will be useful. Examples of tools include lists of top careers, an education blog, and a degree-finding search bar. plays a major role in obtaining work that is more than just a job, but a true career. The more education one has, the greater their confidence can be, and will be, for their future.
About My Colleges and Careers
My Colleges and Careers is dedicated to helping students and prospective students earn their college degrees through online degree programs. Considering that most students have other responsibilities and commitments, My Colleges and Careers can become a great resource for those seeking a way to fit school into an already busy schedule. Through online programs, students can complete their schooling at their own pace. The tools and services offered on the My Colleges and Careers website have already assisted many students in completing their education and starting a successful career.